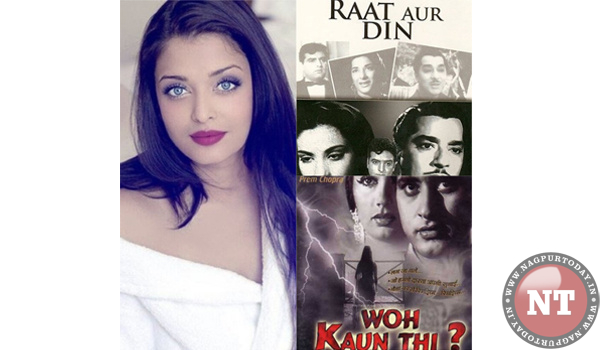 Aishwarya Rai Bachchan has revealed that she has been offered two films and they are still "working out the details." These two movies are remakes of Bollywood classics – Raat Aur Din and Woh Kaun Thi?.
"I've been approached for the remake of Raat Aur Din, which is a great opportunity and what's funny is while filming Shabd, Sanju Sir (Sanjay Dutt) said he'd have loved for me to play the part, and I was very touched. We're still working out the details. I've also been approached for a remake of Woh Kaun Thi?," confirmed Aishwarya, in an interview with Vogue India.
Talking about the original films, Raat Aur Din, which released in 1967 was directed by Satyen Bose. Nargis played the lead role in the film and won the National Film Award for Best Actress for her role as Varuna, a married woman who suffers from multiple personality disorder. Over the years, the film, which also starred Pradeep Kumar and Feroz Khan has developed a cult following.
Woh Kaun Thi?, that released in 1964, is a black-and-white psychological mystery starring Sadhana, Manoj Kumar, Helen, and Prem Chopra. Dr. Anand, a well-respected doctor meets a lady (Sadhana) by the road, who asks to be dropped off at a graveyard. There, she disappears singing a love song. His mother arranges a marriage for him. His bride is the very woman he dropped off at the graveyard. The film became a hit at the box office, and especially the music by Madan Mohan won many hearts. KriArj Entertainment (the same production house which is producing Fanne Khan) has brought the rights for the Hindi remake.