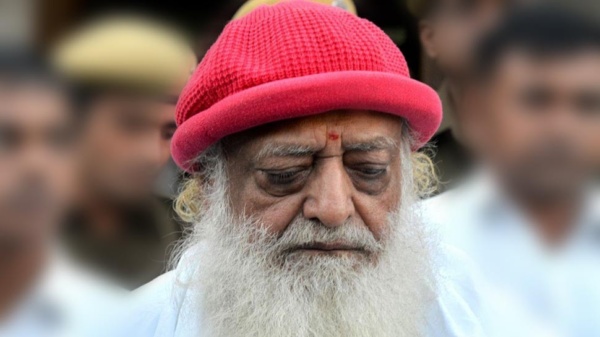 Nagpur: Chetan Rajhans, National Spokesman of Sanatan Sanstha, reacting to conviction and life imprisonment to Asaram Bapu in rape case, said they have faith they will get justice from the High Court.
"As per our prevalent practice in the judiciary, the High Court can be approached if the verdict of the lower court is not to the satisfaction. Even the Supreme Court can be moved in regards to the High Court judgement. Earlier too, the punishment awarded by lower courts is stayed or set aside by the High Court and Supreme Court. We have a faith in our judicial system. Therefore, we are certain that Asaram Bapu will get justice in the higher courts", stated Sanatan Sanstha in its press note.
The press release further said, Asaram Bapu, who has emancipated life of crores of Hindus by guiding them on the path of devotion, has performed many great deeds such as protecting the Indian culture by celebrating 'Parents Day' throughout the country while opposing malpractices like 'Valentine Day', bringing lakhs of Hindus, who have been converted into Christianity, back into their own religion, insisting on the use of indigenous products, nourishing cows, imbibing good sanskars on the future generation through Balsanskarvarg (Moral education class for children) etc. As a result, he is respected in the Hindu community.