Asaduddin Owaisi cannot become the icon for Muslim community

Former Minister and Parliamentary Secretary of Bihar Government Akhlaq Ahmed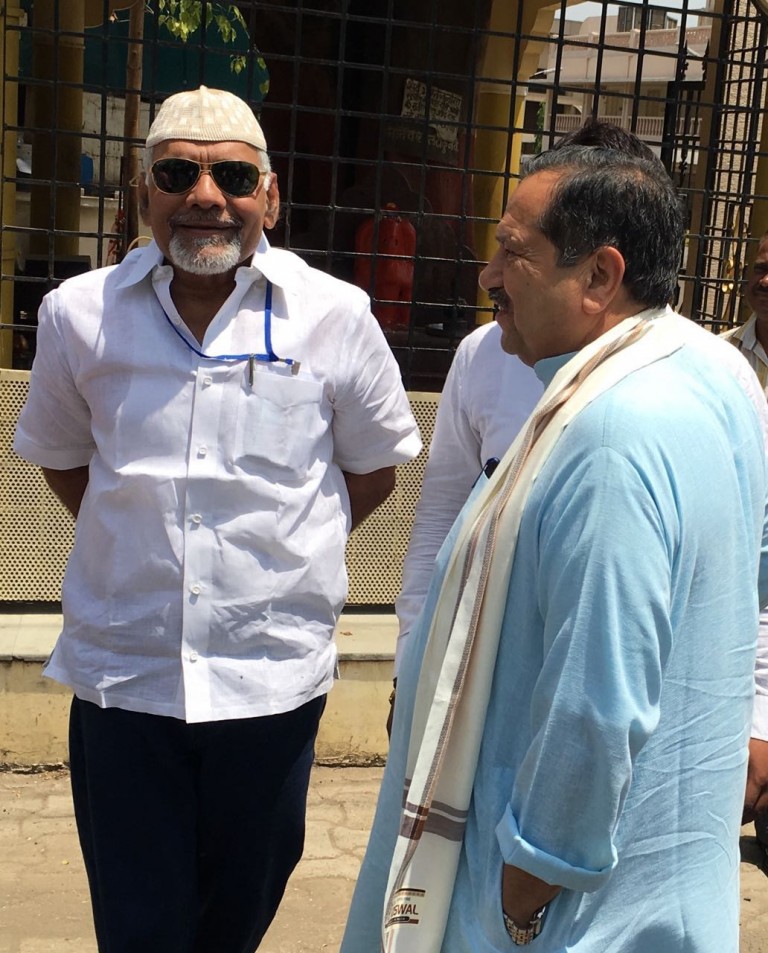 Nagpur: One has to be the topic of discussion to be a good politician. Asaduddin Owaisi seems to be following this principle. The MIM Chief Asaduddin Owaisi seems to be projecting himself as the all in all of Muslim community. Asaduddin Owaisi can never become an icon of the Muslim community. However some special people are hell-bent on making him the star icon of Muslim community said Former Minister and Parliamentary Secretary of Bihar Government Akhlaq Ahmed while speaking exclusively with Nagpur Today on April 18, 2016. Akhlaq Ahmed was here in the city to participate in the three-day meeting of Executive Committee of Muslim Rashtriya Manch of Rashtriya Swayam Sewak Sangh.
Akhlaq Ahmed said that Asaduddin Owaisi never comes out of his home to meet people of his own constituency even in Hyderabad. The Muslim community had become disillusioned and irked with the Congress Party. Taking advantage of this disheartening of Muslim community towards Congress Party, he had fielded some candidates in Aurangabad and Mumbai (especially from the Muslim belt) during the last Vidhan Sabha Elections in Maharshtra of which two candidates (one from Aurangabad and One from Mumbai) won the elections. Taking this as good precedence, he now intends to spread his popularity throughout India.
Akhlaq Ahmed claimed that West Bengal has most number of Muslims (around 27-28%). All the political parties who were running West Bengal used this vote bank to win the elections. However, now the youth, especially the Muslim youth voters have awakened and become alert and want to emerge from poverty and become highly educated. These Muslim youth aim at becoming well educated and to contribute to the nation's development.
Former Minister and Parliamentary Secretary of Bihar Government Akhlaq Ahmed said that the culture and civilization of Muslim community is different. Some people are trying to merge the culture and civilization of Muslim community with politics and spreading it on social media. This is dangerous to the Muslim Community. There is a positive logic to Haram and Hallal in Muslim Community. As the negative activity increases, the differences between people will increase. This will also have an adverse effect on social inter-personal relationships. Muslim Rashtriya Manch is undertaking a contemplation and reflection on various pressing issues especially on unity of Hindus and Muslim brethren and to work towards brotherhood.
During the discussion, Prashant Sinha, Mukesh Singh, Pankaj Rai and Pradeep Pali, Pramod Singh Thakur, Santosh Singh Thakur were prominently present.
– By Rajeev Kushwaha