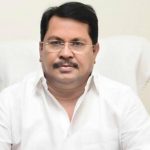 Nagpur: For the past ten days, Maharashtra has witnessed a relentless protest by the OBC (Other Backward Classes) community, demanding justice and representation. However, their pleas seem to fall on deaf ears, with Chief Minister Eknath Shinde, the district's guardian minister, and other cabinet members turning their backs on the fasting demonstrators. Critics have questioned the government's commitment to addressing the concerns of the OBC community, citing the Chief Minister's recent tour of Kashmir while neglecting the hunger strikers.
Vijay Vadettiwar, Leader of Opposition, expressed vehement dissatisfaction, raising a pointed question about the unequal treatment meted out by the government. He questioned why the same level of seriousness and attention shown towards Manoj Jarange is not extended to the OBCs, underscoring the need for equitable representation and justice.
In a pivotal meeting of the Congress Working Committee held in Hyderabad, a significant resolution was passed, signaling a commitment to conducting a caste-wise census. Vadettiwar announced that if the Congress assumes power nationally, they are resolute in endorsing this resolution. Furthermore, an unprecedented decision to increase the reservation limit to over 50 percent was also ratified during the meeting, signifying a historic shift in policy.
Vadettiwar further called for the government to convene an all-party meeting dedicated to addressing the concerns of the OBC community. He emphasized that ignoring this vital segment of society could lead to their marginalization, urging for a collaborative effort to ensure their rightful representation.
Meanwhile, in Chandrapur, Ravindra Tonge, the District President of the National OBC Students' Federation, has embarked on a ten-day hunger strike, demanding justice for the OBCs. Surprisingly, neither Chief Minister Shinde nor the district's guardian minister and other cabinet members have made any efforts to engage with him, highlighting concerns over the government's responsiveness to the OBC community.
Vijay Vadettiwar emphasized that the same level of seriousness shown towards Manoj Jarange should be extended to the OBC community. He called for immediate action to end the hunger strike and address the grievances of the OBC protesters.
As the OBC community's protest gains momentum, the government's response will be closely monitored, with many hoping for a resolution that addresses their concerns and ensures their rightful representation in the socio-political landscape.