Arvind Kejriwal in Nagpur on March 14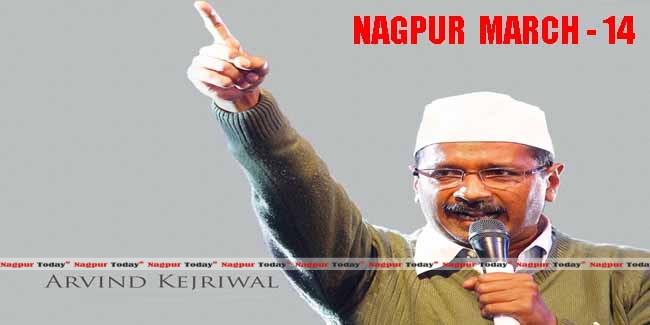 Nagpur News.
As the election fever caught up in soaring high with the announcement of election schedule for the upcoming Lok Sabha polls, the so called key benefactor Aam Aadmi Party (AAP) is up for aggressive promotion in the light of its Chief Arvind Kejriwal's decision of keeping aside Delhi's throne and work for wider purpose ahead.
With Vidarbha getting showered with bouquets of schemes in diversified sector, AAP candidate Anjali Damania is out to take head on, especially the BJP Lok Sabha candidate Nitin Gadkari, in the election battle.
In line up to poll projection, according to AAP sources who confirmed to Nagpur Today ,  Kejriwal will be visiting Nagpur on March 14 to assert his support to Damania and appeal the voters to cast maximum in its side.
The tug of war between AAP and BJP surfaced out of closet here recently when AAP's Damania presented a dossier of proof to Gadkari to establish latter's connection with corruption.
Sensing the equation, Kejriwal made a quick review of his election routine and affixed an urgent call to Nagpur. Given Kejriwal's arrival in such a short notice has sent the poll rivals apprehending for another major blow. BJP should sound itself alert for now!!!
… Manohar Roy