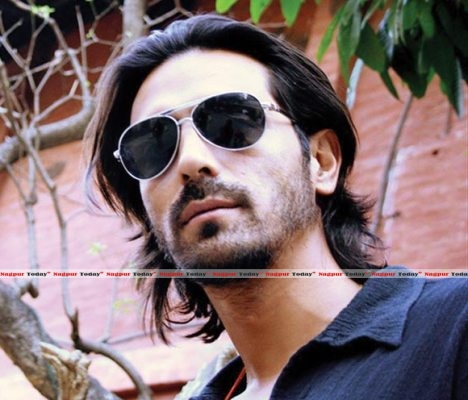 A restaurant run by Bollywood actor Arjun Rampal in a starred hotel faces closure as he has defaulted on payment of rent and owes dues to the tune of about Rs two crore.
Indian Tourism Development Corporation (ITDC), which runs Hotel Samrat in posh Chanakyapuri area, has served an eviction notice to Rampal.
The actor has been running 'LAP' restaurant, with 150 seating capacity, since 2009.
According to ITDC, Rampal has to pay Rs 25 lakh as rent per month besides the charges for power, water and cooking gas under an agreement.
"He had stopped payments since October 2012," an ITDC official said.
The total dues have accumulated to Rs 4.5 crore, but out of this, he recently paid Rs 2.5 crore, the official said.
The lease of the restaurant expired in October, 2013 and Rampal has applied for renewal.
The restaurant owner has moved court seeking redressal for not being able to pay the rent.
"Since the matter is sub-judice now, he will be allowed to run the restaurant till the matter is settled," he said.
ITDC, meanwhile, is regularly sending him the bill. "In December, a bill of Rs 25.77 lakh was sent and bill of Rs 33.61 lakh in January has also been despatched to him."
Besides Samrat, ITDC, a subsidiary of Tourism Ministry, has two more hotels in the capital including the flagship 'Ashok' and 'Janpath Hotel'.
When contacted, Rampal did not comment directly on the matter. "I seem to be hearing about my businesses from the press," he said in response to the query.
Meanwhile, he tweeted, "So I am Bankrupt now!!! According to media reports. So everyone cash out ur checks now…#ridiculous."
According to media reports, Rampal has sought financial relief from the court.
The LAP lounge bar and restaurant was opened with much fanfare in August 2009 with reports suggesting involvement of Bollywood star Shah Rukh Khan's wife Gauri in designing the premises along with Rampal's wife Mehr.
Despite their hectic work schedules, actors Ranbir Kapoor and Preity Zinta made sure they participated in Mumbai's Republic Day Parade today. While Preity wore a pink suit, Ranbir too sported a traditional look wearing maroon kurta-pyjama with a black jacket. Mumbai witnessed a dazzling Republic Day celebration, with a parade at the picturesque Marine Drive. Maharashtra Governor K. Sankaranarayanan hoisted the national flag and took the salute at the parade in south Mumbai along the Arabian Sea promenade.