Nagpur: The heartthrob of Millions in India and abroad Arijit Singh is gonna perform LIVE in Nagpur with an exclusive Symphony Orchestra, and this is not a April Fool though its on 1st April at Prozone Palms, Chinchbhavan, Wardha Road…!
This maiden Show is Conceptualised by Anubhav Vinod Sinha & Mahavir Kamdar, Presented by Apex Entertainment & R. R. Properties and Event Managed by none other than AdmAArk Events, this mega show is Directed by Swapan Ray, Dinar Kadam, Partnered by R-Qube the Friendly Family Club, Daajee Entertainment & RJ, Nagpur Today is the Online Media, Talent Mines as Talent Partner & Hotel Centre Point as Hospitality partner.
The Event Tickets are available exclusively on book my show with the denominations starting from 1500/- onwards. Details as mentioned…

Anubhav Vinod Sinha expressed that it was his dream to give such a mega show to his own city, followed by Mahavir Kamdar being bullish about the city to respond enthusiastically for such a grandeur. He further added that the organisors have unanimously chosen to give charge of managing this maiden Live-in Concert of Arijit Singh to the leading Event Management Company of Central India – AdmAArk Events which is soaring with their hi-brand image across India.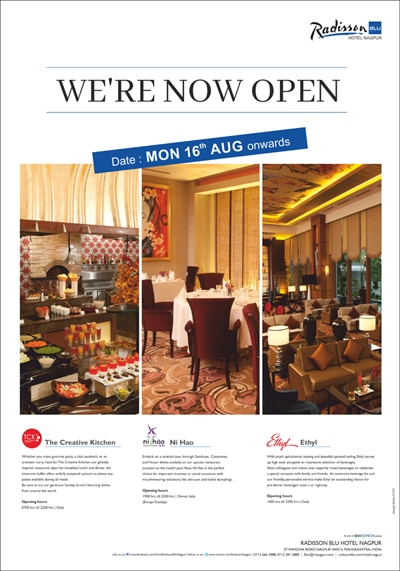 Pramod Batraa, Director – AdmAArk Events spells out the well planned lay-out spread in over 2 Lakh sq.ft. area with an additional Parking Space of about 25-30 acres separately for 2 Wheelers and 4 Wheelers, designed keeping in mind the security and easy movement of the elite audience expected for the show. With the thick security blanket, gate crashing is next to impossible which will assure the audience their allotted seats comfortably without any hassles. All the categories are well barricaded with designated security personnel in respective zones having separate entry and exit points which ensure perfect ambiance to enjoy this grand event.
He also informed that State of Art Sound & Light arrangements have been procured Renowned Professionals from Mumbai for optimum quality. 6 numbers huge LED Screens will be put up in the audience for finer visibility.
The approach road for 2 wheelers and 4 wheelers are also marked on separate routes. Audience coming on 2 wheelers shall have access from Wardha Road directly while the audience coming in 4 wheelers have to access to the venue from Manish Nagar Route. These precautionary arrangements are being taken care of bearing in mind the overwhelming response and to avoid any sort of traffic mess.
An exclusive Food Court has been allotted for the massive audience to enjoy their pre and post show time with delicacies and relieve their thirst.
For the comfort of the audience, sufficient restrooms are also being arranged.
Present amongst in the press launch were Rajesh Pallewar, Vinod Ramani, Vijay Mulchandani, Nikita Kathikar, Virag Itkelwar, Santosh Dixit, Samuel Timothy, Smita Khare, Deepika Sharma, Ashish Wani, Akash Samal, Hardik Rai, Rupali & Babloo Aziz.