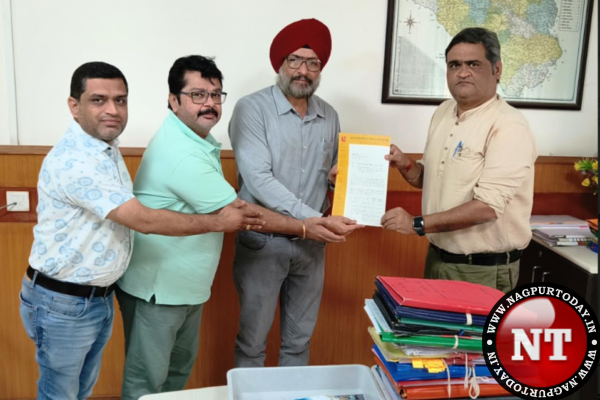 Nagpur: A delegation of Nagpur Residential Hotels Association (NRHA) led by its president Tejinder Singh Renu – President met Amit Paranjape – Superintending Engineer of Maharashtra State Electricity Distribution Company Limited (MSEDCL), held discussion and submitted memorandum requesting implementation of industrial tariff to the Hotels who have received industrial status certificate from the Maharashtra Government in accordance with their Notifications No. TDS 2020/9/L.N.502/Tourism dt. 03.12.2020 and TDS 2020/9/L.N.502/Tourism dt. 27.08.2021.
Expressing thanks to the State Government and DCM Devendra Fadnavis for fulfilling our long pending demand of granting industrial status to the hotels in Maharashtra, Tejinder Singh Renu said that after following a prescribed procedure by a hotelier, Directorate of Tourism (DoT), Ministry of Tourism, Government of Maharashtra after inspection grants such a certificate granting such a hotel 'industrial status'. Thereby this hotel is qualified to be billed for electricity consumption with industrial tariff, likewise advantages in Corporation House Tax and water charges.
SE Amit Paranjape said that such a tariff structure for such certified hotels hasn't been incorporated yet in our tariff table; he assured that he'll dispatch this memorandum to the head office along with his remarks for appropriate action. He also suggested NRHA to approach MERC with suitable prayers which if granted will make things easier in implementation.
Also present in the NRHA delegation were Deepak Khurana – Secretary and Nitin Trivedi – Joint Secretary.