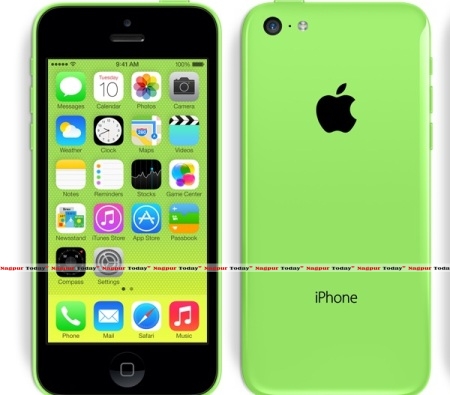 Good news for all those who vouched for iPhone 5C when it hit the galleries but could not buy owing to its high price tag of Rs 41,900…The all new 16 GB Apple iPhone5C can now be grabbed at the discounted price of Rs 36,999. The offer is thrown open to online buyers by famous e-commerce site Amazon.in.
The model will be available at the slashed price across pan India too.
The iPhone 5c has a 4-inch Retina display and is powered by Apple's A6 chip. It also has live photo filters and a rear cover that lights up. The iPhone 5c also includes a new FaceTime HD camera.
Apple says the iPhone 5c is made of hard-coated polycarbonate body with a steel reinforced frame for a sturdy feel. Apple has also created soft, matte, microfibre-lined cases for the iPhone 5c.