It was the gala celebration of Anuti Tandon's tenth birthday at Kids cafe. Daughter of Atit Tandon, a businessman, celebrated this special day with her friends & family. Student of Narayana Vidyalam,  she said "Maza aa gaya! All my close friends are here, Tanvi, Chani, Nikita, Shruti and Priya."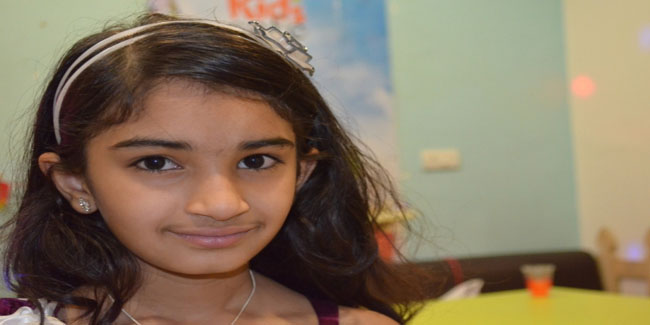 Speaking to Nagpur Today, Ms Anuja Tandon, a home maker said "We have always celebrated our daughter's birthday at home but this one is really special, I am happy with just the fact that she is happy.
Director of Genesis –School of Pottery, Ms. Radhika Buty Karnik was also present with her super boy Vikramaditya. I always used to see this place as I use to pass by, but just from outside, with a lot of friends praising this place, but today I got an opportunity to actually be here and enjoy its great food and services, all thanks to Anuti, this place rocks!!! ", she added.
Overall it was a great party & everyone was happy to see Anuti and her friends so excited.
: Yash raj Trivedi