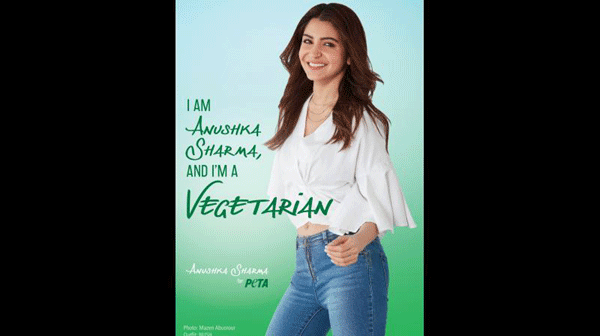 Anushka Sharma has never said and not meant it. In fact, she is one of the few ones in the industry who has a voice of her own and stands for what she feels is right. Be it a work commitment, a cause in the interest of nation building, or just being a compassionate animal-lover that she is, the actress who was last seen in her home production Pari is more than just passionate and puts her money where her mouth is. Not just that, Anushka is also aware that change starts with self and that is exactly why she has been doing.
Remember when she announced to open an animal shelter outside Mumbai on the eve of her birthday?
I mean, doesn't get any better right? Well, actually it does and even we didn't know any better until the woman of the moment decided to show it with her actions. In a bid to do her best for a world sans animal-cruelty, Anushka has proclaimed that she is a vegetarian now.
She even took and wrote, "The only way forward for me is through a way in which I take care of the world around me and co-exist with my environment. This is the best decision I've made and I am content with the knowledge that I've made a little difference in the world in this way. @PetaIndia"
She even said "Going vegetarian was one of the best decisions I ever made". I have more energy, I feel healthier, and I'm so happy that no animals had to suffer for my meals."
Reportedly, Anushka has been a vegetarian for the last 3 and half years. She was named PETA India's Hottest Vegetarian Celebrity in 2015 and Person of the Year in 2017. Among other efforts to help animals she has launched a campaign called PAWSITIVE to bring awareness to animals who suffer when people set off firecrackers during Diwali and demanded a ban on cruel carriage rides in Mumbai. She joins the bandwagon of celebs like Lara Dutta, Sonu Sood, Shahid Kapoor who have teamed up with PETA India to promote healthy, humane meat-free meals.