AnSI organises seminar on 'Anthropology of Pilgrimage with special reference to Kumbh Mela'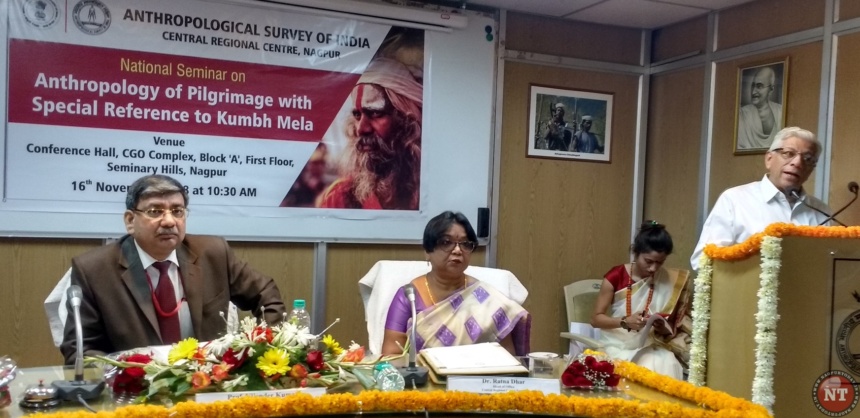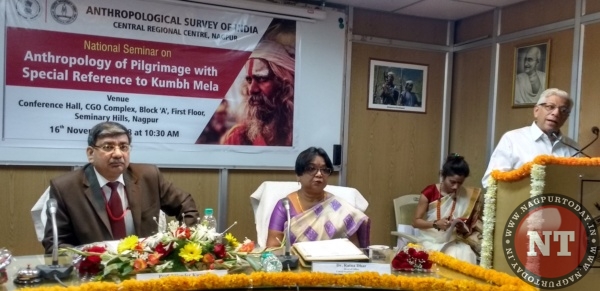 Nagpur: The Anthropological Survey of India (AnSI), Central Regional Centre, Nagpur, organized a one day national seminar on 'Anthropology of Pilgrimage with special reference to Kumbh Mela' on Friday, November 16, at its Central Regional Centre, Nagpur. Prof. Vijender Kumar, Vice Chancellor, Maharashtra National Law University, Nagpur was the chief guest. A ten-day exhibition on Simhasta Mahakumbh Parva, Ujjain was also inaugurated by him at the Zonal Anthropological Museum, Seminary Hills, Nagpur. Prof Vinay Kumar Srivastava, Director, Anthropological Survey of India chaired the inaugural session of the seminar.
Addressing the gathering, Prof. Vijender Kumar spoke about the significance of Kumbh. He said, "Pilgrimage is one of the most common phenomena of every major religious tradition all over the world. In addition to the religious reasons, the Indian cities hosting the congregation have a wonderful intermingling of India's rich spiritual, social and cultural traditions making them a perfect example of peaceful and gainful coexistence of different communities," he said.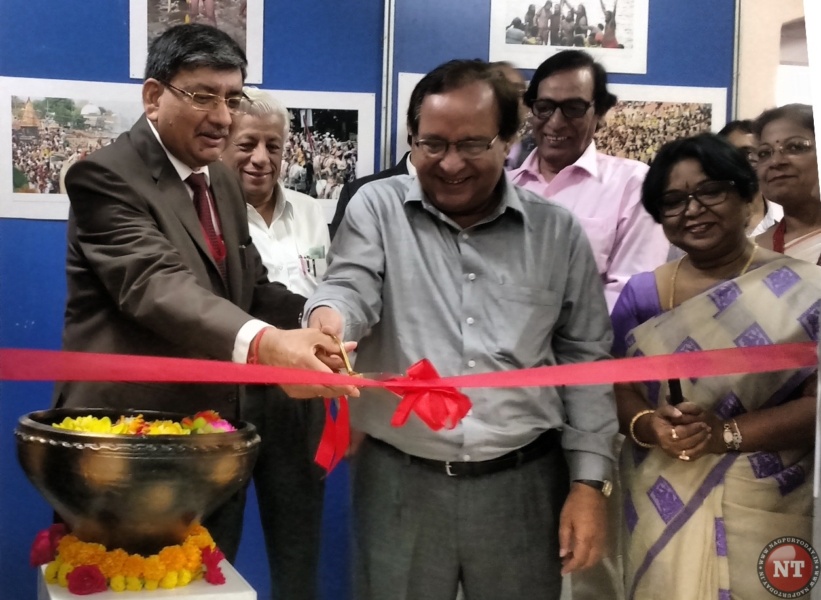 Prof Vinay Kumar Srivastava, Director, Anthropological Survey of India, in his address, exhorted the human behavioural scientists to study the behavioural patterns, religious, emotional and cultural bonding of the people and their beliefs attached to such mega congregations. The in-depth analysis of the geographical locations, transmigration of the populace, massive logistic and administrative challenges faced in organizing the religious fairs, discourses, art melas, music and cultural festivals will bring out definitive solutions in better organization of such mega events which brings different communities together for religious and tourism purposes.
The Kumbh also sees the presence and participation of sadhus belonging to various Akharas and their interaction with the common people. Kumbh is an excellent example of how a temporal town emerges for some time which again get dismantled in the end. Kumbh Melas are held periodically in Hardwar, Allahabad, Nashik and Ujjain.
The invited speakers for the seminars were Prof D P Dubey (Prof in Ancient History & Archaeology), Dr. Kalpil Tiwari, former Director, Adivasi Lok Kala Parishad, Bhopal, a folk scholar on his own right, Dr. Sweta Tiwari, MGCUB, Motihari and Dr. Karuna Shankar Pandey, AnSI, NWRC, Dehradun, two young bright scholars who have recently completed their doctorate on pilgrimage study presented their views on the subject.
Ten-day exhibition on Simhastha Kumbh Mela, Ujjain held in 2016
On the sidelines of the seminar, a unique and wonderful ten-day exhibition from November 16 onwards on the photographs of Simhasta Maha Kumbh, Ujjain held between April and May 2016 was thrown open for general public at the hands of Prof. Vijender Kumar at its Zonal Museum in Seminary Hills. He greatly appreciated the efforts taken by the department in documenting the mega Kumbh Mela in the form of pictures where millions of native and foreign devotees, Naga sadhus and thousands of saints attended in large numbers. The exhibition through coloured photographs and descriptions highlights the principal religious events of Simhasta Maha Kumbh Parva done by the Centre like the religious activities; sacred bath at different bathing ghats on Sipra, 'Shahi Snan' of all Akharas, 'Amrit Snan' by sages, important temples of Ujjain including the famous Mahakal temple, home to one of the 12 Jyotirlingas, have been documented along with development activities around the mega event of 'Kumbh'.