Sources claimed that Rs 199 crores looted from city traders and Rs 600 crores from traders allover Maharashtra
Nagpur: In spite of a flurry of incidents of conmen cheating and defrauding people getting published in newspapers, shown on television, people do not seem to be learning any lesson. Greed plays such an important role in causing people to get conned again and again. Nagpur city seems to have topped the list of number of con stories.
In yet another fraud which has been taking place in the city for the past many days a firm called M/s Chitransh Technology Pvt. Ltd. run by Managing Director Sudhindra M Mathur, deals in advertisements through TV monitor system and installing TV monitors at shops and various business establishments on security deposit of Rs. 35,000. It is alleged that based on an agreement with the shop or business establishments' owners, Chitransh Technology Pvt. Ltd is alleged to have promised to pay Rs.7,000/- per month for the first six months, Rs 8000/- for the next six months and later Rs 10,000/- for 24 months (two years) to the owners towards space rent.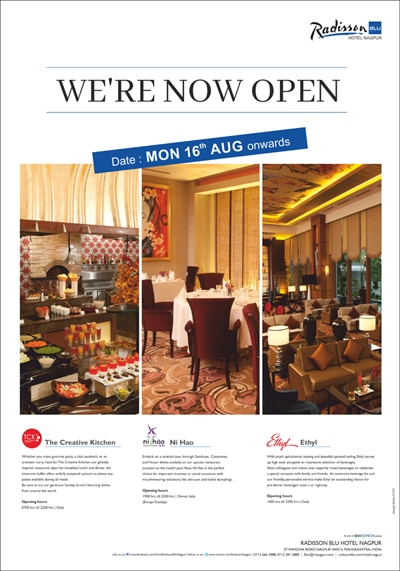 However, on March 16, 2015, a group of more than 200-300 traders and shopkeepers from various parts of the city had gathered at the office of M/s Chitransh Technology Pvt. Ltd. 8th Floor, Shriram Tower, Kingsway, Sadar, besides NIT office. The traders alleged that many of them have not received their TV sets while their cheques of Rs 35,000/- were encashed. Many other alleged that most have got the payments through only the first cheque of Rs 7000/- which stopped after a few days and people were given telephonic assurances that they will get their payments in due time.
However, when they did not receive their money, the traders went to Sadar Police Station and lodged their complaint on March 13, 2015. But the cops claimed that their complaints are being investigated and will be registered after initial investigations. When they did not seem to get the desired results, they approached the Deputy Commissioner of Police-Zone 2, Sanjay Latkar for getting justice. The DCP had called the Police Inspector from Sadar Police Station and enquired about the status of the case. The PI had allegedly said that same things which he had told the traders.
According to the allegations made by the shopkeepers and traders, some 50,000 shop keepers and traders had allegedly availed of the luring offer. The traders alleged that the office had two important staff members named Nag Bhushan, Mohite and Arjun. Arjun is said to be the brother-in-law of the Managing Director Sudhindra M Mathur.
The traders who were raising slogans against the firm claimed that some of them had gone to State Bank of India where the Chitransh Technology Pvt. Ltd Company had an account to find out their financial status. There the traders found that 880 cheques amounting to Rs 2,20,000/- (Rupees two lakhs twenty thousand) issued by them had bounced.
Some of the traders and shopkeepers who knew their residential address claimed that the owner of Chitransh Technology Pvt. Ltd, Sudhindra M Mathur has a palatial house in Manish Nagar and each door is said to be costing around Rs 2 lakhs.
Some of the traders alleged that in Nagpur city alone, the Chitransh Technology Pvt. Ltd, company managed by Sudhindra M Mathur had duped the shop-keepers and traders to the tune of Rs 199 crores, while some others alleged that the total amount duped from entire Maharashtra state stand at Rs 600 crores.
Pics by Ashish Domne