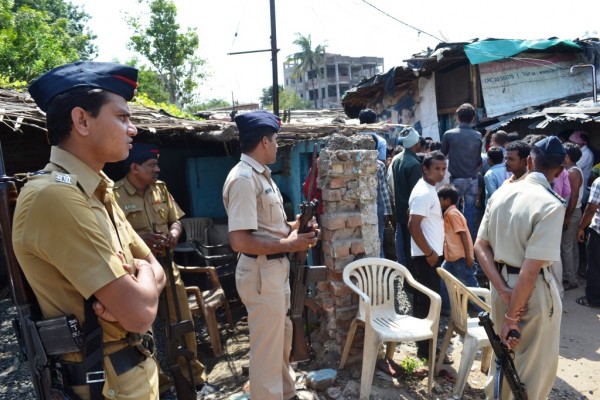 The second PI of Sitabuldi police station R K Jadhav along with four other personnel have been suspended in the Vasnatrao Naik slum mob lynching case. After PI incharge of Sitabuldi Prakash Jadhav was suspended, this is the second major action taken. Slum dwellers had alleged that Bhuru had the patronage of the Sitabuldi police station.
Additional commissioner of police Sanjay Saxena handed over investigations to deputy commissioner Annat Shinde. State Director General of Police Sanjeev Dayal had also intervened in the issue and it was him who had issued directives for suspension of PI Prakash Yadav.  In Shinde's investigation into the case it was revealed that PI R K Jadhav, Subhash Chavan, Rajendra Bagde, Dilip Waghade, Vinod Samundre and Nivritti Dullarwar were also to be blamed for negligence in the case. The second PI of the police station R K Jadhav was responsible for checking criminal activity under his jurisdiction. Similarly the other police personnel were responsible for patrolling of the Vasantrao Naik slum. The personnel had been directed to patrol the area regularly despite this the team had failed to get a whiff of the murder of Rohit Jain. Annat Shinde handed over the investigation report to Sanjay Saxena at about 6 pm on Friday. On the basis of this the suspension order was released.
Sources informed that the senior police officials knew of patronage given to Bhuru gang by the Sitabuldi police station long back yet no action was taken. This has raised a serious question over the role of higher officials in the case.