Nagpur News: Internationally acclaimed ethical hacking expert, Ankit Fadia will conduct a workshop at local Yashwantrao Chavan College of Engineering on October 25 at 10.00 am.
The day-long workshop, especially designed for the engineering students can be attended by interested persons through invitation only. This is the first time when Fadia is coming to Nagpur for conducting a workshop on ethical hacking.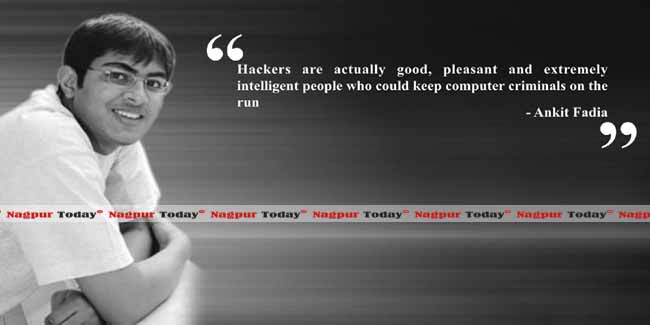 Just 28-year old, Fadia is an independent computer security consultant and author. He describes himself as an "ethical hacker" and has written several books on the topic of computer security. He came to limelight when he wrote "unofficial guide to ethical hacking" at the age of 15, and made several hacking claims, including working with intelligence agencies against terrorists.
Subsequently, Fadia started offering computer security consulting services, wrote more books, and became a sought-after speaker worldwide among a variety of different audiences including colleges, companies, industry and government agencies.
He was adjudged as MTV India's youth Icon of the year 2008. He was also honoured with umpteen awards, Global Shaper, World Economic Forum, 2011, Global Cyber Security Ambassador, National Telecom Awards, 2011 etc.
The organizers said that students can grab the opportunity to meet him and learn the hacking skills. The workshop will be conducted at the YCCE college auditorium, Hingna Road. Interested persons can contact Akhil Mohod (9096850306) and Ankit Wankhede (7387677353).