Anjali reaching to more and more Nagpurians – an unique experience in itself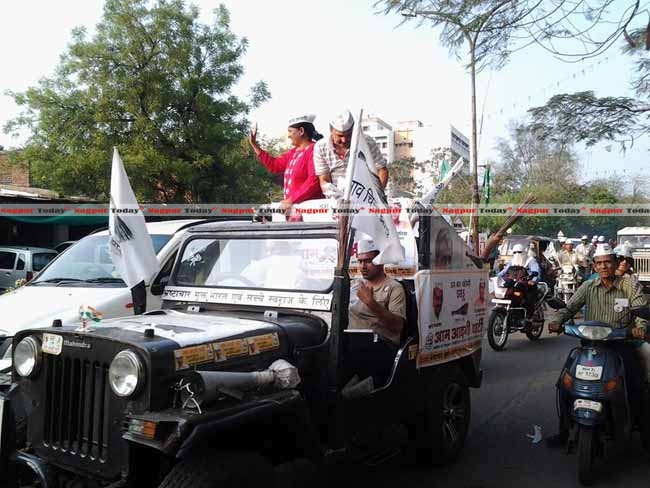 Nagpur News : AAP's Anjali Damania was on roads and gallis of East Nagpur in areas around Gangabai Ghat. She is currently in a road-show in West Nagpur that started from Haldiram, Abhyankar Road. People around were eager to see and meet her, to talk to her. The bike rally moves through Sangam Chawl, Moonlight Studio, Temple Road, Marriyam Nagar, Patrakar Colony, Vasantrao Naik Slum, Gavali Pura, Giripeth, Gorepeth, Ravi Nagar, PWD Colony and will end at Bharat Nagar.
The people across all social strata are able to connect with AAP. Anjal  Damania is also talking to many communities, groups of people, various organizations in her day time and talking on AAP's policies. AAP's national manifesto is expected to get published in couple of days from now. The business groups, Youths, Entrepreneurs are looking forward positively and have high hopes from AAP.
Anjali tomorrow will be going for morning Padayatra in Central Nagpur visiting various slums will be in bike rally  in South Nagpur covering Babulkheda area.