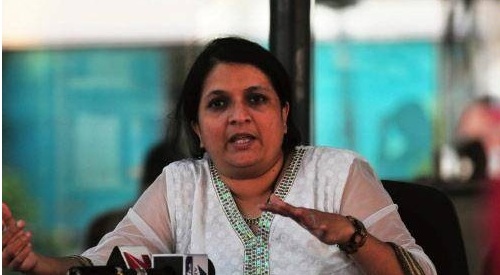 Nagpur News.
Aam Adami Party is creating waves throughout length and breadth of India. A large number of common people in the country are getting influenced by its way of working. This is also causing upheavals in political circles as well. So far only regional parties have been conspicuous in Maharashtra but now AAP is being perceived as a significant alternative for them. The coming elections can also show the kind of results AAP has recently shown in the national capital. The state organizer of AAP, Anjali Damania's arrival in Nagpur is also being looked as a significant development in political circles here. At present Congress is having firm hold over Maharashtra and it is seems it is not at all working as far as development projects are concerned. Naturally the common people are the worst suffers in the process.
Change in the 'system' is a issue AAP has put before people and with this thrust the party has decided to corner political parties themselves it seems. As soon as the power tariffs in Delhi were cut, Congress MLAs holding demos for the issue, instead of turning to their own government they knocking the doors of Ambani and the ultimate state decision of reducing the power tariff by 15-20% and in the process Congress claiming the credit is becoming a ridiculous matter in the eyes of the people.
Anjali Damania will come here with a task of putting before the executive members the view point of sticking to the basic ideology of the party and to enhance the membership of the party and infuse a sense of togetherness and unity among the members of the party. According to Damania, the responsibilities of all the executive members, other office-bearers and activists of AAP will have to increase to become prepared for contesting in all the intended 11 places in Vidarbha and 48 places in entire Maharashtra. This was one of the main motives of Anjali Damania's visit to Nagpur City.
In the morning, Anjali will address the executives of the AAP of Nagpur District followed by the executives of the party of Nagpur City and rural areas of Nagpur city after 11 am. There will be several Governmental and social issues discussed during this meeting.
After 3 pm, she will be inaugurating the AAP's Head Office of Nagpur City situated at Dhantoli. Everybody is cordially invited for this inauguration. The party executives have appealed to the people to participate in this inauguration in large numbers. Many important political and social personalities are said to be felicitated by Anjali Damania for becoming a member of AAP. The list of such dignitaries is being prepared by AAP executives. After the inauguration, Anjali will be addressing the congregation.
In the evening after 7:30 she will confer with some selected social organization.