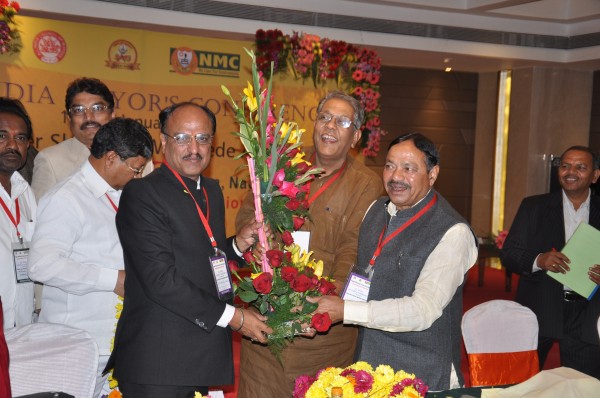 Nagpur News: The Orange City Mayor Anil Sole was unanimously elected National President of Mayor-in-Council on Saturday. This is for the first time that a Nagpur Mayor has been elected to the coveted post and thus making the Second Capital proud with heads high.
Mayor Anil Sole was elected during the two-day All India Mayors' Conference, which was inaugurated at Hotel Pride on Saturday. After the inauguration of the Conference, the election for National President of Mayor-in-Council was held as the tenure of two and half year of the present President and Indore Mayor Krushnamurari Moghe got completed. Moghe himself proposed the name of Anil Sole which received unanimous support from other Mayors present at the Conference. The formality of announcing the new National President was made amidst non-stop clapping and pouring of greetings to Anil Sole. In all, 65 Mayors of different cities across the country are participating in the All India Mayors' Conference, being held for the first time in Nagpur.
"The responsibility of the National President of Mayor-in-Council is very big. But, with the cooperation of all, I will fulfill the responsibilities in an exceptional manner. I will raise the voice on problems being faced by Mayors by bringing them together," reacted the Mayor Anil Sole after his election to the prestigious post.