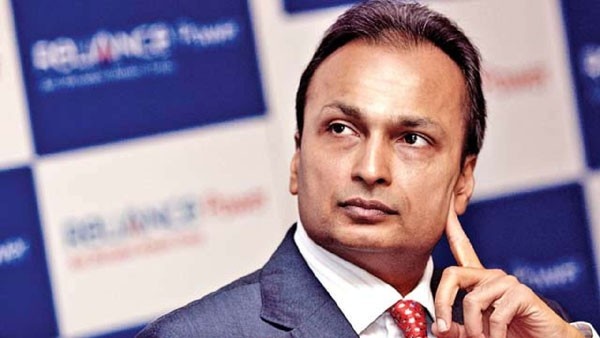 Billionaire Anil Ambani has written to Congress President Rahul Gandhi refuting allegations of his Reliance Group lacking experience to get the Rafale fighter jet deal and said the government had no role in French Group Dassault picking up his company as a local partner.
In a two-page letter written on December 12, 2017, Ambani explained to Gandhi, who has been attacking the government over the Rafale deal, why his Reliance Group bagged the multi-billion dollar project.
Invoking his family's "respectful relationship" with the Gandhi family over generations, Ambani said he was "personally saddened" by the "unfortunate statements" against him and his group by several functionaries of the Congress party.
"Not only do we have the necessary experience but we are also the leaders in several important areas of defense manufacture," he said in the letter written on the last day of campaigning for the Gujarat assembly polls that was marked by political mud-slinging over the Rafale fighter jet deal.
He said Reliance Defence has the largest shipyard in the private sector at Pipavav in Gujarat and is currently building five Naval Offshore Patrol Vessels for the Indian Navy and 14 Fast Patrol Vessels for the Indian Coast Guard.
"The decision of the Government of India to purchase 36 Rafale fighter jets from France was made through an inter-governmental agreement signed between the two countries.
"Also, all these 36 aircraft are being manufactured in France and will be delivered on a 'fly away' basis from Dassault manufacturing facilities in France to the Indian Air Force and no Indian company has any role to play," he said.
Dassault choose Reliance Group as its joint venture partner to meet the 'offset' or export obligation component of the deal and this was "an independent agreement between two corporate private sector entities, and Governments had no role to play in this matter," he wrote.