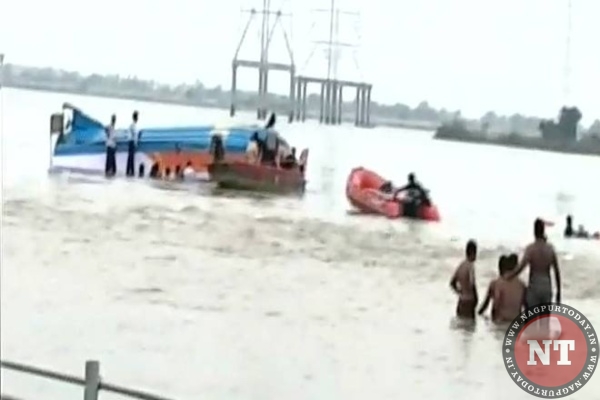 Following the capsize of a boat in the Godavari river on Tuesday, a joint-effort by the National Disaster Response Force, State Disaster Response Force, Fire Service and Police officials is underway to recover the boat and bodies of the deceased.
According to an official statement, the State Emergency Operation Centre working under the supervision of the Sub-Collector of East Godavari district's Rampachodavaram, all rescue teams were on the spot and working on the operation.
The statement also mentioned that so far, at least 20 families had contacted Government officials with reports of missing cases. It is noteworthy that 17 people had been rescued so far, while others are still missing.
According to police, the boat sailed from Devipatnam to reach Kondamodalu at 3.30 pm on Tuesday. When the boat was 10 minutes away from the banks, heavy rain and high-velocity winds started during which the small vessel lost its balance and capsized.