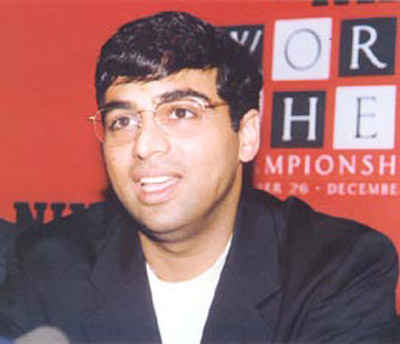 Nagpur News: The idea of the inaugural six-team Maharashtra Chess League to be held here from April 24 to 29 was today hailed by world champion Viswanathan Anand who described it as a good way to develop skills of up and coming players.
"Organising a chess league is good idea, and it would help budding players a lot in developing their skills," said Anand at the team allotment ceremony of the Johnson Tiles-sponsored league yesterday, the first ever such event in the country.
"Countries that have very organised chess structure, have a chess league at the core. Those countries, like Germany for example, where I play in a league, have six or seven levels of leagues, with top two teams being promoted to the higher level, and bottom two teams being relegated to the lower level," said Anand.
"It allows upcoming players to rub shoulders and train with stronger players, and that way, they can improve. I am glad that Maharashtra is organising such an event, and I would be happy to help the event in every possible way."
The respective owners of the teams — Pune Attackers (Goel Ganaga Developers), Jalgaon Battlers (Jain Irrigations) Mumbai Movers (Rishi Gupta–Shel Extrusion Pvt Ltd), Ahmednagar Checkers (RBS Sports Ethix), Thane Combaters (MEP Infra Developers) and Nagpur Royals (Gaikwad-Patil Group), were handed over the team flags by Anand on the occasion.
The League, a brain-child of Pune's Grandmaster Abhijit Kunte and Aniruddha Deshpande, Chairman of Pune District Chess Circle, would be played at the PYC Hindu Gymkhana in a league-cum-knockout format.
Each team would consist of a minimum of six players, and all six ties in a match would begin simultaneously. Each team must have one International Master, one Grandmaster and one woman grandmaster in its ranks, as per the rules.
Anand described his upcoming world championship battle against Norwegian challenger Magnus Carlsen as "very tough".
"I know he is a very strong player, and I know it's going to be one of my toughest matches. I am looking forward to it," said the chess wizard about the eagerly awaited match in November.