Nagpur: Almost 150 years ago, a rebel warrior, Tatya Tope set out from this Fort to join battle to overthrow the mighty British Empire and liberate India. This one step of his, did indeed result in a Vibrant Independent India, albeit 90 years later…
On October 23rd, 24 cyclists that included 18 students and 6 teachers, set out from this same fort with similar lofty goals. (The actual cycling began from Jhansi). To challenge themselves physically, mentally in the quest of self discovery and 'Discovery of India' as well! ('Chacha' Nehru, author of this book, would have been proud of this enterprising team!)
Their journey culminated in Nagpur yesterday, where they were welcomed enthusiastically by old Scindia 'boys', many of them settled in Nagpur today. All leaders in their respective fields, because that is what education in Scindia school is all about. Creating leaders.
"If leadership is the ability to take decisions and to find solutions for the larger good, a Scindian imbibes it on the sports field, through international interactions, and through positions of responsibility provided in (the) school.." says – Dr. Madhav Deo Saraswat, the Principle of The Scindia School, situated atop the magnificent Gwalior Fort, overlooking Gwalior city and the country side around.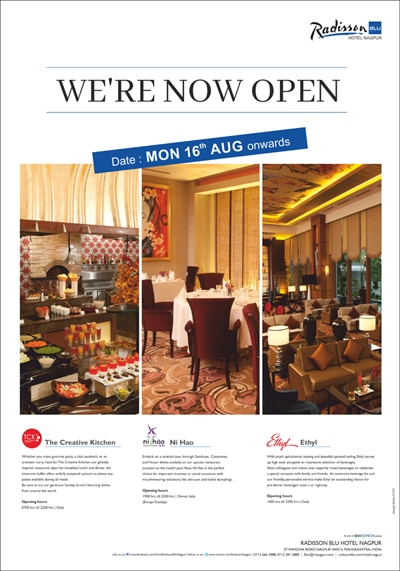 This was the spirit of adventure, imbibed through sports and other physically grilling activity that powered the long cycling expedition that saw the group cycle 100 kms everyday for the past 6 days.
For teachers Manoj Mishra and Raksha Siriah, this was their 15 th trip, taken annually!
It was the very first time that they have cycled to Nagpur as the goal of their expedition. No wonder they were given such a grand welcome!
The Route they took
As we mentioned earlier, the cyclists set out from Jhansi, another historical town.
They crossed Lalitpur, Sagar, Kareli, Amarwara and Sansar before entering Maharashtra.
The most difficult part of the journey was getting through the steep ghats of Amarwara and Sansar, that even four wheelers find challenging and hazardous
In each town they crossed they were welcomed and hosted enthusiastically by local people.
On arrival in Nagpur, arriving hours before their expected time of arrival!, they were welcomed by Scindia alumni community headed by well known city figures like Sandip Agrawal, C.A, and Varun Rathi Businessman.
The teachers who have accompanied the students are Vishesh Sahai, Manoj Mishra, Puja Pant, Raksha Siriah, Srijit Pillai and Anil Pathania. Notable point is there were two lady teachers also present in the group!
Asked about the goals of the expedition, piped in an alumni, People think a Boarding school like Scindia is for children of privileged people who live in the lap of luxury. We want to dispel that notion: in our school we are trained to adjust to every condition, that place us on a path of life-long learning, always with roots firmly entrenched in the soil.
It this goal that has taken them on a Cleanliness Drive in association with I clean, an NGO of Nagpur.
After spending some time in the city, the students will leave by train this evening on their journey back.
A journey that would have made them infinitely richer and wiser – not to mention physically hardier!