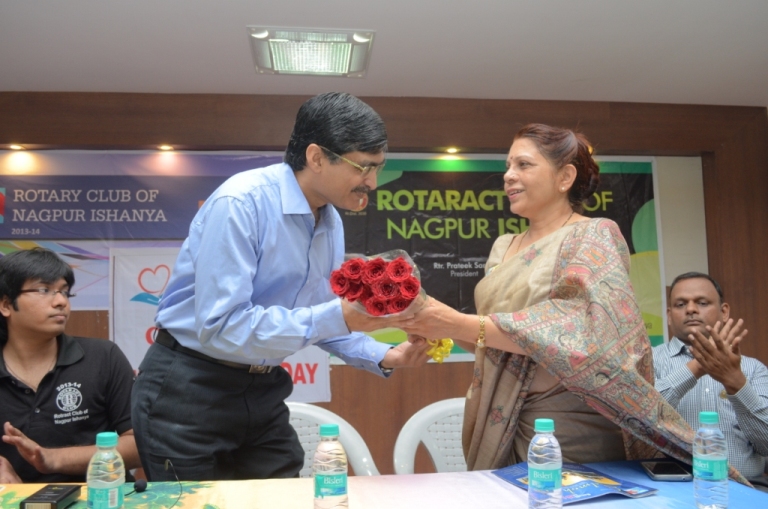 On the occasion of World Heart Day, Rotaract Club of Nagpur Ishanya along with Rotary Club Of Nagpur Ishanya organised an awareness drive in the name "Suno dil se dil ki baat" with Dr.Pramod Mundra, Senior Cardiologist, Platina Heart Hospital, Nagpur.
In a free of cost public awareness programme attended by over150 people belonging to the age group 18 to 70 years, Dr. Pramod Mundra dealt with the trending topic of how to keep the heart healthy in a very lucid way. Herein the doctor insisted on following a healthy regime that includes regular exercising and healthy eating. The core advice given by the doctor was that knowledge is power. To have a healthy heart, we need to know our heart and take care of what is good and bad for our heart. Amongst many reasons, increasing exposure to pollution, changing lifestyles, unhealthy eating habits like rising proportion of junk food in our diet and almost no regular workout form the basic reasons for heart ailments. To protect ourselves, regular check ups, healthy diet and exercise routines are the key.The knowledge of symptoms of heart failure such as congestion, difficulty in breathing, nausea, unconsciousness should bevtaken seriosly and medical consultation should be taken immediately.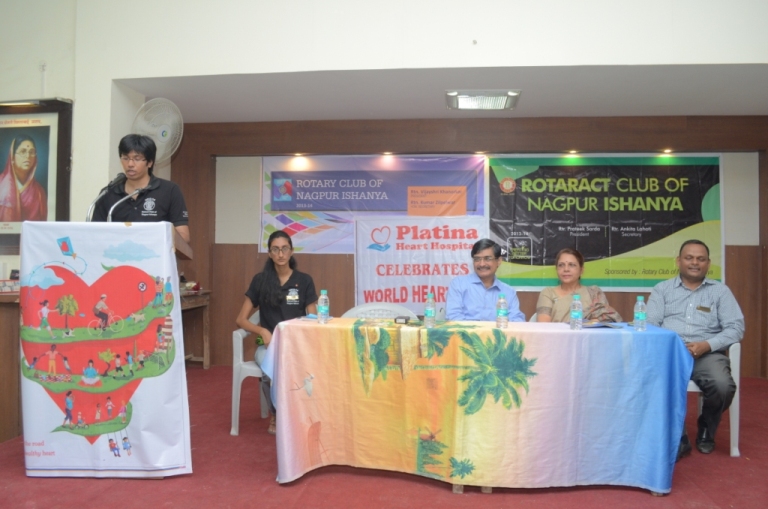 Dr. Mundra also answered the queries of the public in a candid question answer session. Rotary Ishanya president-secretary Rtn. Vijayshree Khanorkar, Rtn. Kumar Zilpelwar, Rotaract Ishanya president-secretary Rtr. Prateek Sarda, Rtr. Ankita Lahoti presided over the meet. Rtr. Dhanshree Chandak, project director,was the MOC for the event. Overall the meet was highly educating and surely led the attendees to know thier hearts better.