Which eatery in Nagpur gives you an authentic regional cuisine, cooked lovingly at home with the same choice ingredients used for the family?
Chawal from Amrutsar, Rajma from Jammu with a tadka of desi ghee and cooked in home made masalas? Packed in easy to carry disposable dabbas, and doesn't cost the moon?
That is what you get when you go to Sonia Dheer Kaandey's 'Bhat from Punjab' at Pratap Nagar, Ring road. She offers you a choice of Rajma Chawal, Kadhi chawal, Dal Makhani Chawal and Egg curry chawal in a range of Rs. 100/ to Rs. 150. More than sumptuous meal for one person, can even be shared by two if you are going to precede it with a roti dish. The logic behind Bhaat from Punjab is that pure rice dishes are not available anywhere in the vicinity, says Sonia. And definitely not pure Basmati chawal specially carted from Amrutsar. This is the preview of delicacies on offer:
Kadhi Chawal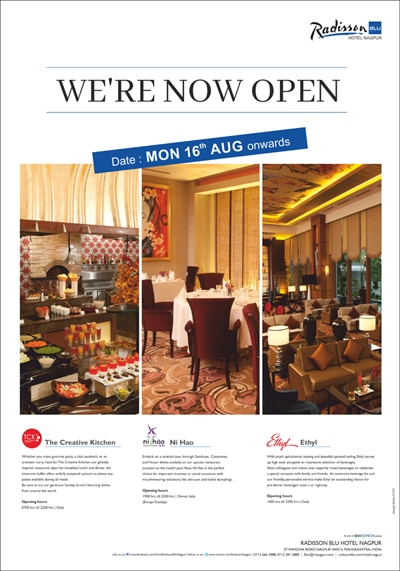 Our 'tasters' thought this was the most delicious dish on offer. Thick yellow kadhi, not too sour but hitting just the right tinge of it, 2 plump pakodas dipped in it, and topped with a generous dollop of ghee. The rice was also cooked just right – neither overcooked nor dry. Every grain separately visible. At Rs. 100/ a plate, it's a steal!
Rajma Chawal

This was the mini Rajma grown only in the Jammu area. Cooked to buttery perfection, in just the right amount of tomato gravy and masalas. Again topped with ghee. Available at Rs. 125/ per plate only. Mouth wateringly tasty…
Dal Makhani Chawal

The ubiquitious Punjabi dal very popular in their kitchen. Again cooked to perfection. The gravy tastes quite different, not like the same gravy cooked in a lot and used both for Rajma and Dal makhani… topped with dollops of Amul butter. Personally I liked this the best. At Rs. 150/ per plate.
Egg Curry Chawal

Two eggs in a spicy curry, this was the only slightly non-Punjabi dish since they add a tadka of spicy Saoji. Not fiery hot or very oily though. Again very like home cooked egg curry. Available at Rs. 150/
The USP of this Punjab place is that if your sweet tooth demands a sweet dish after this home cooked meal, you can go in for Sonia's famous cup cakes or desserts which she normally makes to order but are available off the shelf also in the same premises.

So what are you waiting for? Agar dil maange Punjabi toh just dial 9960600537 for Home delivery. Free within a radius of 2 Kms and nominal Rs. 50/ for delivery anywhere else.
Address:
Plot No. 6, Ring Road, NIT Layout, Pratap Nagar, Nagpur. (Be side of Cafe Coffee Day)