Nagpur: Nagpur Municipal Corporation has on Tuesday approved around Rs 1.37 crores for two different works to be carried out at RSS-owned Dr Hedgewar Smruti Mandir in Reshimbagh. The approval was given in NMC's Standing Committee meeting, amid oppositions from three Congress and one BSP corporators. The works approved on Tuesday include construction of a compound wall for Smruti Mandir by spending Rs 48.36 lakh and also another proposal to concretize road within Smruti Mandir premises by spending Rs 89.02 lakh. This total to around Rs 1.37 crores.
Congress corporators Manoj Sangole, Harish Gwalbanshi, Ansari Sayeda Begum and BSP corporator Jitendra Ghodeswar objected to the proposals. Sangole pointed out that spending taxpayers' money for constructing compound wall and road on a private property should not be allowed. "If anyone approaches high court for wasting public money, would the standing committee members be accountable," he asked.
To this, NMC's chief engineer Vijay Banginwar clarified that all members of the standing committee will be responsible for giving nod to this proposal.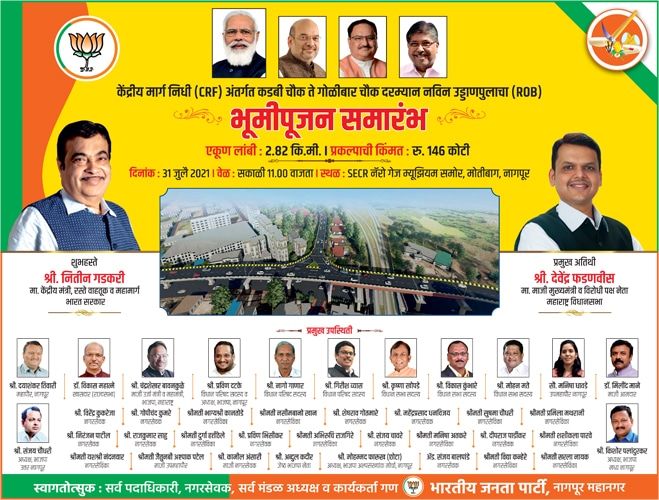 Then, the four opposition corporators registered their protest and the standing committee chairman Sandip Jadhav recorded their protest in the minutes of the meeting. Jadhav, however, cleared the proposals as eight other members of the panel — all BJP corporators including him — were backing them.
It was  earlier reported how civic body rules do not allow spending money on development works in private properties. Jadhav later admitted that NMC could not spend money for carrying out works on private premises. However, he said in the past too NMC had spent money and on providing civic amenities on important monuments like Deekshabhoomi etc. Rules make an exception for notified tourist sites or pilgrim places like Deekshabhoomi. Smruti Mandir is neither.
He denied any favour to RSS and claimed already funds were made available in NMC's budget for 2017-18 for Balasaheb Deoras Path Triveni Smarak and beautification of Smruti Mandir.
The standing panel also okayed market department's proposal to refund Rs8 crore to private developers who were given contract of building four malls in city. NMC was unable to hand over land for three of them and the land for the fourth was acquired by MahaMetro. Though no funds were earmarked in the budget for this, NMC will have to reappropriate in the budget, said NMC's chief accounts and finance officer Madan Gadge.
The panel cleared the accounts department proposal to hire professionals and purchase software for effective implementation of Goods and Services Tax. For this, NMC will spend Rs2 crore. The meeting also approved estate department's proposal to take over Nagpur Improvement Trust's swimming pool and sports complex in Binaki. It also cleared health department proposal to invite e-tender for purchasing bins worth Rs13.50 crore.
It gave its nod a proposal to erect 116 fire hydrants across the city at a cost of Rs 1.10 crore. Now it will go to general body for approval.