Nagpur: Amid the row over IT major HCL inviting unemployed youths of Nagpur for job against training, the cost of which is as high as Rs 2 lakh, the company has announced its date of operation in the Mihan-SEZ. Sanjay Gupta, senior vice-president of HCL Technologies, said that HCL will start operating in Mihan-SEZ from the first week of April 2018.
Nagpur Today had in the past published series of reports regarding ill-practice by the HCL which is literally asking money from the students in the name of training before job. Insiders reported that even after training the job would be on probation for stipend of not more than Rs 4,000 and after the successful completion of training the pay will rest at Rs 12,000 a month – far below than the industry norms.
Addressing a press conference at Chitnavis Centre on the sidelines of a symposium organized by HCL Foundation as part of corporate social responsibility (CSR), Gupta said, "We are on track and will go operational on April 1." The first batch of 100 out of 2,000 personnel to be recruited by HCL has completed training at the Noida unit of HCL. "We have received good feedback from the first batch to be deployed at Nagpur. When the unit starts, they will be dealing with the best clients and get exposure to study how industries work," he added.
HCL has plans to appoint non-engineers and graduates in the SEZ unit. "We want to provide an opportunity to those people who are serious to work in the IT sector by providing a stable workplace. We are here to stay and are chalking out plans to operate the unit with its full strength," Gupta said.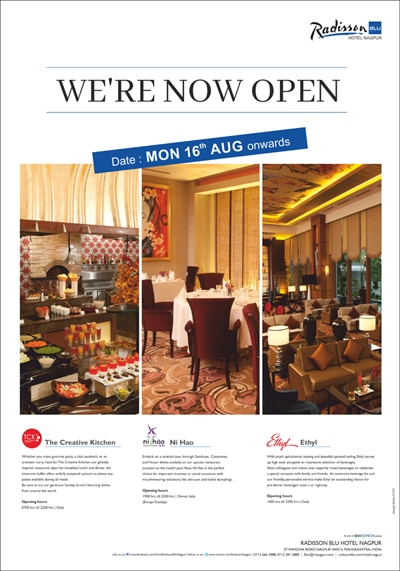 Commenting on recession in the IT field, Gupta said that jobs are never eliminated, but evolved with time. The new team will be equipped with latest developments in the field, he added.
HCL Foundation also organized a symposium on 'Socio-economic development: Challenges and solutions'. Mayor Nanda Jichkar and NIT chairman Deepak Mhaisekar were present. Jichkar said that HCL has launched 'Amche Nagpur' initiative. Anybody who works for the betterment of the city is always welcome. With the funds made available under CSR and involvement of public, NGOs and government, the dream of sustainable development will be achieved, she added.
Nidhi Pundhir, director of CSR unit of HCL Foundation, said that the thrust will be on sustainable development of the city and rural areas. Holding the symposium is just a beginning to work with all stakeholders. Education, health and environment are the pillars of development on which the company would work, Pundhir added.