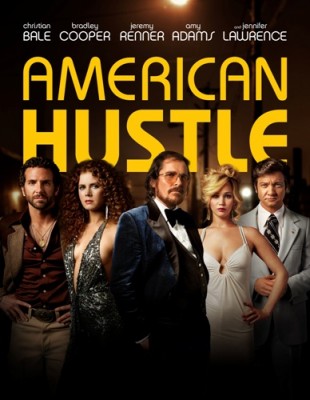 It is this time of the season when the loud cheers and strong pitches are around everywhere in the cinematic circle, be it the internationally acclaimed Hollywood  awards, International awards for Indian movies or our own breed of homegrown awards that have mushroomed across various TV channels, the wave of awards is certainly dominating the world cinema these days. And here comes the mother of all awards – The 86th Academy Awards, best known as Oscar Awards. Oscars are back again to create a worldwide buzz across the film fraternity and crores of movie buffs. The winners will be announced at the Oscars ceremony on Sunday March 2, at the Dolby Theatre in Los Angeles, hosted by Ellen DeGeneres.
And what's more… aapla Nagpuri guys too are more than anxious to see through the Oscar fabric this season. Here's a low down on who's making the prominent mark this year.
Among the movies topping the nomination chart for the Academy Awards 2014 include con drama American Hustle and space movie Gravity. Both the movies hold 10 nominations each across various categories. This is followed by 12 Years a Slave which commanded 9 nominations in its kitty.
American Hustle was shortlisted in all four acting categories for its stars Christian Bale, Amy Adams, Bradley Cooper and Jennifer Lawrence. It is also up for best picture alongside Gravity, which earned a best director nomination for Alfonso Cuaron and best actress for Sandra Bullock.
12 Years a Slave's nine nominations included best director and picture. "I'm just very excited," British director Steve McQueen told. "My goodness, nine nominations – a lot of them British. We worked very hard and we're privileged to be in this position." Actor Chris Hemsworth and Academy Awards President Cheryl Boone Isaacs unveiled the Oscar nominations.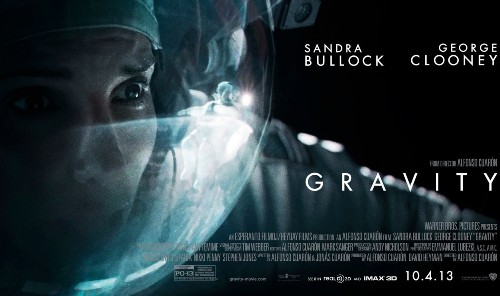 The film's stars Chiwetel Ejiofor, Michael Fassbender and Lupita Nyong'o were also nominated in the best actor, supporting actor and supporting actress categories.
British film Philomena is up for four awards, including best picture.
Captain Phillips, 12 Years a Slave, Nebraska, The Wolf of Wall Street, Dallas Buyers Club and Her are also among the nine films nominated for the coveted top award.
In the best director category, David O Russell faces competition from McQueen, Cuaron, Nebraska's Alexander Payne and Martin Scorsese for The Wolf of Wall Street.
His film American Hustle is only the 15th movie in Oscars' history to land nominations in the four main acting categories – although no film has ever won all the awards.
Russell achieved the same feat with Silver Linings Playbook last year, when all four of his key actors were nominated – with Lawrence winning best actress.
American Hustle is just the 15th film in Oscar history to land nominations in all four acting categories. Sally Hawkins is up for best supporting actress while Dame Judi Dench is nominated for her seventh Oscar. It is Adams's fifth Oscar nomination – and her first in the leading actress category – having previously been nominated for her supporting roles in The Master (2012), The Fighter (2010), Doubt (2008) and Junebug (2005) – however she has never collected a statuette to date.
She will compete with Bullock, Cate Blanchett for Blue Jasmine, Dame Judi Dench for Philomena and Meryl Streep – who scored her 18th Oscar nomination – for August: Osage County.
Dame Judi said: "This is just the loveliest news. I'm so happy for everybody involved, and so proud to have been part of the wonderful experience that Philomena has been."
The best actor category sees British stars Bale and Ejiofor up against Bruce Dern for Nebraska, Leonardo DiCaprio for The Wolf of Wall Street and Matthew McConaughey for Dallas Buyers Club.
McConaughey, who won a Golden Globe on Sunday for his performance in the Aids drama, said he was "honoured and grateful".
Gravity's other seven nominations included a host of British talent recognised in the film and sound editing, production design, visual effects and music categories.
Philomena, based on the true story of an Irish woman who was forced to give up her son, was also nominated for best original score and adapted screenplay for its writers Steve Coogan and Jeff Pope.
Nagpur Today takes you to brief track of the nominations for this year's Oscar Awards
Best motion picture of the year:
–       American Hustle
–       Captain Phillips
–       Dallas Buyers Club
–       Gravity
–       Her
–       Nebraska
–       Philomena
–       12 Years a Slave
–       The Wolf of Wall Street
Best performance by an actress in a leading role
–       Amy Adams – American Hustle
–       Cate Blanchett – Blue Jasmine
–       Sandra Bullock – Gravity
–       Judi Dench – Philomena
–       Meryl Streep – August : Osage County
Best performance by an actor in a leading role
–       Christian Bale – American Hustle
–       Bruce Dern – Nebraska
–       Leonardo DiCaprio – The wolf of Wall Street
–       Chiwetel Ejiofor – 12 Years a Slave
–       Matthew McConaughey – Dallas Buyers Club
Best actress in a supporting role
–       Sally Hawkins – Blue Jasmine
–       Jennifer Lawrence – American Hustle
–       Lupita Nyong'o -12 Years a Slave
–       Julia Roberts – August : Osage County
–       June Squibb – Nebraska
Best actor in a supporting role
–       Barkhad Abdi – Captain Phillips
–       Jonah Hill – The Wolf of Wall Street
–       Bradley Cooper – American Hustle
–       Jared Leto – Dallas Buyers Club
–       Michael Fassbender – 12 Years a Slave