Even as courts started slapping fines as per new Act, cops await notification from state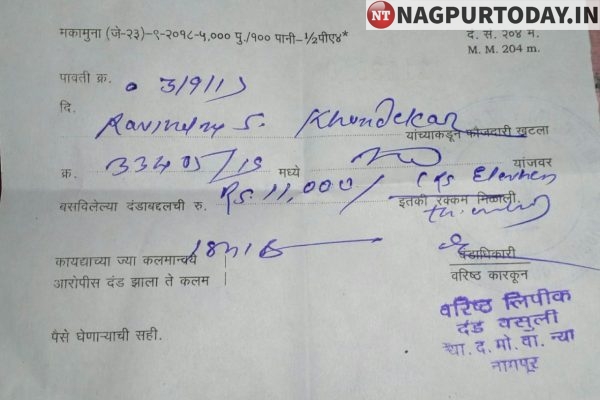 Nagpur: Days after the amended Motor Vehicles Act which imposed stricter penalties on trafiic violators in an attempt to improve road came into force from September 1, the Devendra Fadnavis led State Government is yet to issue any sort of notification to the state police. This has created a sense of confusion among the commuters about the authenticity of fine money. Amid criticism and backing to the new MV Act, many labelled the hike in fine unnecessary and a source of money making for police, without knowing that police have nothing to do when it comes to slapping penalties.
Since the new MV Act came in motion, few commuters who were found driving under the influence of liquor were issued challan as per the amended Act. They were slapped fine of Rs 10,000 by the court. However, when the pictures of challan circulating on social media caught eyes of people, they didn't even hesitate to call it a stunt to fill more money into the police pocket.
In the wake of confusing scenario, Nagpur Today contacted DCP Traffic Headquarters to clear the air. As the DCP Chinmay Pandit was not in the office at the time, API Karande (Traffic) said, "It is the court that decided the amount of fines on the traffic violators especially in drunken drive cases. Cops who find any commuters driving under influence of liquor only make a case on the spot which they present later in the court. Following which the court decides whether to send accused to imprisonment or to impose fine."
by Shubham Nagdeve