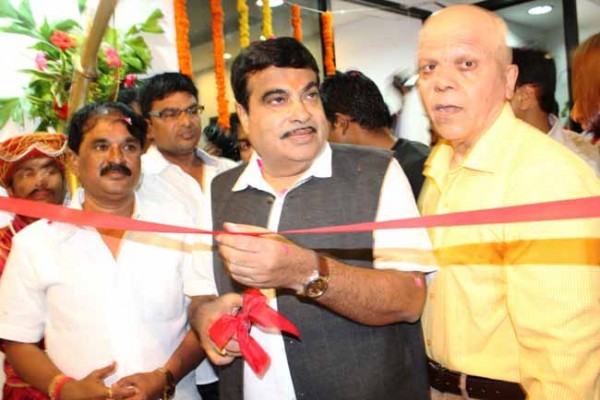 Nagpur News: Former BJP National President Nitin Gadkari showed up his filmy side when he expressed his views to get more local talent into mainstream Bollywood. He cited an example of southern super star Rajnikant who being from Maharashtra successfully made the cut in south film industry followed by nationwide glory.
Gadkari said, "Talent never follows religion, caste, creed, and language. Talent only respects talent. The only criterion for displaying talent is an opportunity. Till now, the talented artists from Nagpur and Vidarbha were deprived of a chance to try their luck in Bollywood. And those who were lucky to make the cut could be counted on fingers. Artists from Nagpur and rest of Vidarbha should appreciate Vijay Sood and Lahanuji Ingle for starting the Academy that would turn a stepping stone for the talented artists from the region for climbing to the pinnacle of glory," Gadkari asserted.
He was speaking at the launch of a film production house in Nagpur on Sunday.  The veteran Bollywood actor Vijay Sood and social worker Lahanuji Ingle have set up "Maee Boolywood Production House and Academy" in Nagpur. The duo aimed at grooming the budding artists of the Nagpur and Vidarbha. Maharashtra BJP Spokesman Girish Vyas, Youth Force President Mikki Bakshi, Producer Irshad Khan, Comedy Express character Mobin Saudagar, Actress Lina Panchal, new actor Abhishek Ingle and others were present on the occasion.
Gadkari said, "A Marathi actor Rajnikant could win millions of hearts while acting in Tamilnadu. But it's fortunate that a Marathi artist from our region could not make a place in Bollywood. We have matchless talent but no opportunity. The need of the hour is to find out opportunities," Gadkari exhorted.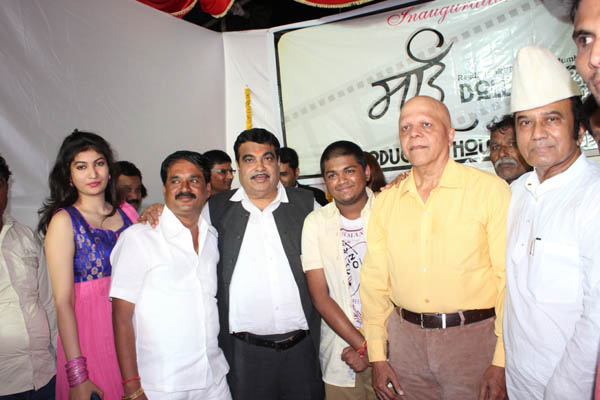 Gadkari greeted and extended his best wishes to Abhishek Ingle landed Bollywood with a major role in the film "Bumper Draw." The film will be released in December, Abhishek informed.