Nagpur: "Honda, Toyota and many of their subsidiaries invested $trillions in China in the last decade… Japan doesn't like China much, while they respect Indian culture and look upon India as the place where Budhism originated, but they chose not to put their money in India! Why?" Asked Ghanashyam Mhatre, GM-HR of the RPG group while adressing the opening session of the seminar held of understanding labour laws in Nagpur today.
"We have the world's largest young population of under-30 who are looking for employment, we provide 25% of the world's work force already, yet compared to China and Korea we have negligible FDI coming in" Mhatre bemoaned.
He said the choice was with us – if we wanted to follow Japan and China's examples or remain backward. "What choices we make, make us" he insisted.
He also mentioned that there are 4 other 'Tigers' in Asia competing with our 'Make in India' goal, who already seem ahead of us. They are – Singapore, Hong Kong, Taiwan and South Korea.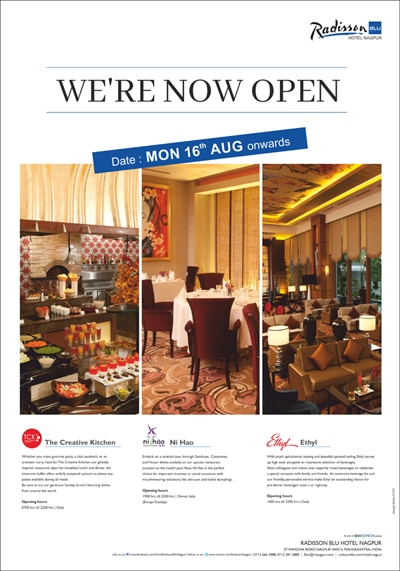 The conference was jointly organized by the Nagpur chapter of National Institute of Personnel Management, Vidarbha Industries Association and Butibori Manufacturers' Association.
It had many eminent speakers like Nandini Sarkar and Sushobhan Sarkar, Directors of C-Quel Management services, Dr. R. Krishna Murthy, Director Industrial Relations Institute of India and Advocate Firdos Mirza adressing the gathering which saw participation of over 300 large and small industries and companies of Nagpur including WCL, Central India's largest employer.
In her keynote address Nandini Sarkar stressed that it was a very positive development that today we had a Government that was ready to listen to people and was serious about amending and simplifying labour laws to bring about ease of doing business.
There was also a serious effort to rationalize and make uniform labour laws which tend to vary from state to state.
She and Sushobhan challenged corporates, both big and small, to get more compliant in following labour laws – in word and spirit.
"The cost you have to bear for non-compliance is much greater than the budget you have to provide for compliance" Nandini stressed. She pointed to large corporations like Enron, UB group, Lheman Brothers of USA as examples of companies that failed because they failed in complying.
"It is not how big you are or how deep your pockets are that matters, it is about the value system you bring to your work place. You have to follow your Dharma" she said giving a spiritual twist to management practise.
Speaking in the second half of the conference, Dr. Krishnamurthy minced no words in stating that India lacked a conducive work culture.
"We are very intelligent people who are great when we work alone, but when in a group we fail to deliver. That is because we speak different languages and use words which mean different things to different people" he rued.
It is not just rationalizing our labour laws that will help us grow but understanding the Management- Labour relationship and working on it. If labour unions are bad it is because Management is bad, he said.
"Law does not define, it only enables" he pointed out. He said when running an industry there is only one logic to follow – there is only ONE way to manufacture, the BEST way. Beyond that there is no Chinese way, Japanese way or American way!
All the speakers touched upon issues such as PF, ESIC ( which will soon be made optional) and handling of Contract labour.
The concluding session was addressed by local High Court lawyer Advocate Firdos Mirza.
He have details of the 1969 'Mathadi Act' unique to Maharashtra that was holding back business growth of the state.
"The way Mathadi Act is interpreted and enforced by the Mathadi Board, which is itself not constituted legally puts great burden on the steel and power industries of the state" he complained.
By definition a 'Mathadi' worker was a manual, unskilled labour who earlier suffered much physical hardship because he had to carry heavy loads on his head or back. The then government enacted the Mathadi Act to ensure he was compensated adequately.
Now with the deployment of cranes and other sophisticated equipments there is no work or requirement of a 'Mathadi' at all – but they continue being forced on Maharashtra industries who have no choice in the matter.
"Would anyone willingly employ a man at Rs. 106/ minimum wage per minute – who did not comply to your orders, whose working hours you had no control over, whose numbers also you could not determine, and who you could not fire?"
Though this act is in force all over the state of Maharashtra, where consecutive governments, even run by rival political parties were just continuing with it mindlessly, it is steel industries of Vidarbha that really bear the brunt, Advocate Mirza pointed out.
The Mathadi workers on the other hand have their lives made! There is one who moves around on the Nagpur streets in a Mercedez car!
Speaking about the positive changes this government is striving to bring about to benefit industries without compromising the interest of the labour force Sushobhan said that though the government's intentions are good some Modifications like the Bonus act, the OT time and extending maternity benefits to women were not thought through properly and may end up being counter productive.