Nagpur News.
Sadar police station has been the top talking point among the cops across police department in Nagpur these days. And the reason is quite obvious. The head constable of Sadar police station HC Bambal has written to DCP Waghmare, complaining about  rude and ill mannered behaviour of Sadar Police Inspector Arun Mali against whom Bambal levelled allegation of verbal abuse and causing mental agony through misusing position.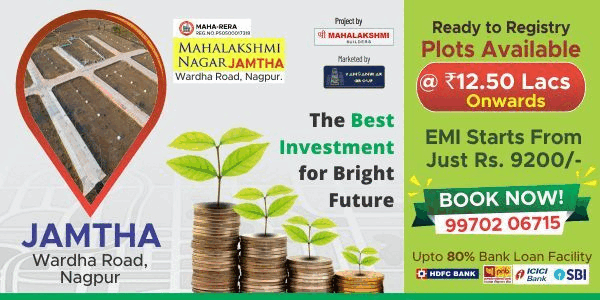 In his letter to the DCP, a copy of which is in possession of Nagpur Today, Bambal has narrated the entire incident in which he had to face whims of Mali on many occasions.
However sources at Sadar police station added that Bambal too was rough in his gesture towards Mali, and in turn Mali has reportedly filed remarks against Bambal in the station dairy in his police station.
On the contrary, Bambal wrote to the DCP Waghmare that Mali reportedly abused him on many occasions and even him made to stand at the gate of police station for the entire night from 1 am to 4 am along with a woman constable. He said the incident happened on the intervening night of May 25 and May 26. On that particular day, he wrote, Mali came late night at police station and started firing at Bambal over the door of his chamber. Mali contended why his chamber's door remained opened during his absence. Bambal reverted saying there were two staff on bell duty and hence it was their duty to do so. Fumed over the reply, Mali not only hurled abuses on Bambal but also ordered him to remain standed at the gate of police station. Bambal alleged that Mali also asked a woman police constable named Nandini to stand along with him. He said PI Mali was not only rough to him but his behaviour towards the entire staff was very rude. "Every now and then he abuses some or the other staff," Bambal alleged.
When Nagpur Today contacted PI Mali, he disconnected the call without any reply and thereafter did not take any of the communications from our correspondents.
Talking to Nagpur Today, DCP Waghmare informed that matter was under process and being inquired by ACP Dharam Singh.
When Nagpur Today contacted ACP (administration) Dharam Singh on Monday, he said, "I have received the letter but I am yet to go through the matter. We need to provide equal chance to both the parties to clarify their stands. Within one week or say by next Monday I will sort out the issue."
In his complaint, Bambal also pointed out a similar such incident about one month ago when he was treated with filthy abuse by Mali over a pending document.
Nagpur Today contacted city Police Commissioner KK Pathak in this regard. He said that no such communication has reached him. "Let the letter come to come and I would look into it. Since this is the disciplinary issue, I will certainly check with the issue," Pathak told Nagpur Today.