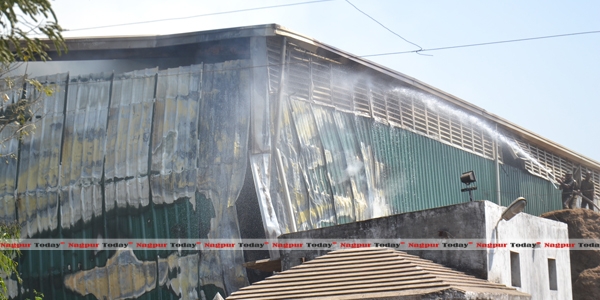 Nagpur News.
Almost all the goods were engulfed into flames when a massive fire broke out at a cattle feed manufacturing unit in MIDC here on Thursday morning. The fire caught up at Lucent Engineering at around 6.30 am. The reasons behind the inferno could not be known. Eight fire fighting vehicles were rushed to the spot and exercised control over the flames. Sources informed that the fire department got the news this morning that flames were erupting from Lucent Engineering premises at MIDC. The fire officers immediately dispatched fleet of 8 fire tenders to the spot.
Officer at sub fire station in Narendra Nagar, Kale informed that the cattle feed was prepared from Soyabean extract at this factory. He said when the workers reported for work this morning they noticed the smoke emanating from the unit which soon transformed into huge flames. Fire could be controlled after hours of struggle.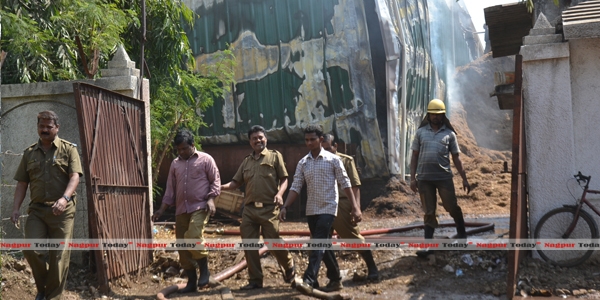 Estimate of loss could not be known at the time of going for post. Sources informed that all the machineries were completely gutted in the accident. Kale said the investigation has been taken up and they were also finding out whether the company had fire fighting system in place. Check is also being conducted to know whether the company has obtained no-objection certificate (NOC) from the fire department.