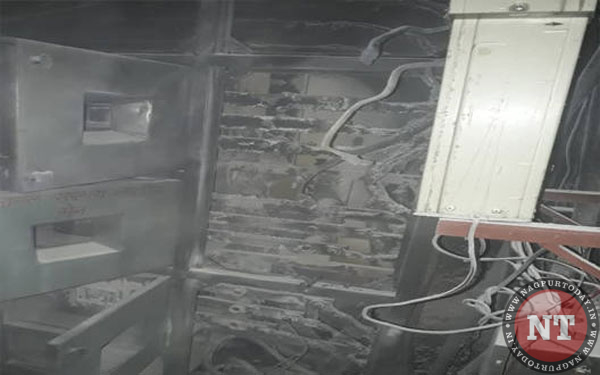 Nagpur: The alert staff of Railway Hospital near the DRM's office averted a big tragedy on Sunday night, when the hospital's switch room had suddenly caught fire and smoke had engulfed the entire hospital. The fire was although controlled in time but the patients in ICU had to be shifted to private hospitals as smoke had entered the ICU units.
The railway hospital near DRM office is run the Nagpur Division of Central Railways. The staff on duty noticed smoke coming out from the switch room behind the lift of the hospital at around 9 pm. On close inspection, it was established that fire had broken out in the switch room. The staff immediately informed the fire brigade about this and they themselves doused the fire with the help fire extinguishers.
By that time, the smoke had entered the ICU unit and therefore the patients there were shifted out to private hospitals to prevent their conditions from worsening. Some of the patients were shifted to other wards in the same hospital. No casualty was reported in the incident.
On getting information, DRM Somesh Kumar, Upper DRM Trilok Kothari, N K Bhandari, Chief Medical Superintendent and other officers visited the hospital and took stock of the situation. The power supply to the hospital was restarted at one in the midnight. The officers ordered an enquiry into the incident.