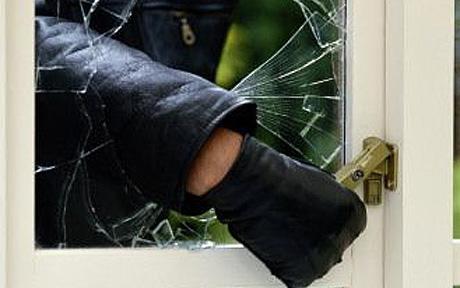 Nagpur News: Thieves who had broken into homes or offices were caught in the act of stealing and handed over to the police by alert citizens in helpful and responsive neighbourhoods in two separate incidents in Nagpur recently.
In the first incident, thirty five year old Rupraj Shankar Gowri who works from home at his Plot No. 204, Shesh Nagar residence, had locked up the ground floor and gone upstairs for lunch, when he heard some noise in his office below. He went downstairs to investigate, and found three people including Abdul Aziz Aman Ullah Khan (35), a resident of Shivankar Nagar Slum, trying to make away with a Compaq laptop worth Rs. 35000. Rupraj raised a hue and cry and tried to stop the thieves. People nearby, who heard his yell, also came in to help and managed to get hold of one of the thieves, i.e. Abdul. He was handed over to Nandanvan Police, who have registered a case under Sections 457, 380 and 34 of the IPC (Indian Penal Code), and are searching for Abdul's partners in crime.
A similar incident occurred at Plot No 115, Vijay Nagar, whose resident Vijay Dular Shahu (40) caught 19 year old Kanha Tukaram Markhande breaking into the house and trying to steal valuables. Shahu also raised a hue and cry, waking his neighbours and bringing them into the scene. The crowd beat Kanha up before handing him over to Kalamna Police, who have filed a case under Section 457 of the IPC. Police Inspector Chavan confirmed this, and said that Sub- Inspector Gawande has been put in charge of the case.