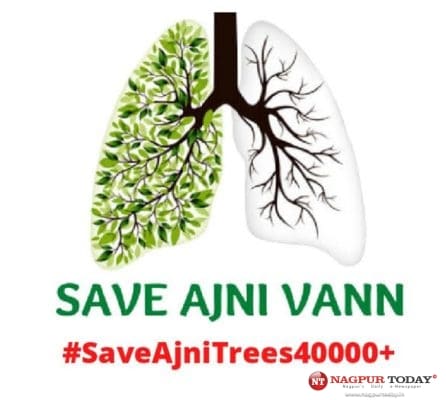 Nagpur: The Nagpur Bench of Bombay High Court on Wednesday suggested National Highway Authority of India (NHAI) to withdraw its application for grant of permission to transplant 4,953 trees and file fresh application to avoid technical issues.
The High Court suggestion came up during hearing on the writ petition filed by two lawyers Shweta Burbure and Ajay Tiwari regarding Ajni Vann. An application was filed by the State Government before Justice Sunil B Shukre and Justice Anil S Kilor for extension of time by eight weeks as the Tree Authority of the State was yet to be constituted.
NHAI's counsel Anand Parchure informed the High Court that the Inter-Modal Station (IMS) project at Ajni was getting delayed due to non-grant of permission for transplantation of trees. The High Court opined that as such NHAI should expedite on their own the necessary permissions.
The petitioners' counsel, Anil Kumar informed the court that the total project was on 446 acres of land. However, the application was only for transplanting of trees from 46 acres. As splitting of the project was not permissible in view of the new amendment to the Tree Act, the application was liable to be rejected. He further pointed out that the application had been made taking into consideration the reports of experts which suggested transplanting 1,940 trees, while the application was for 4,953 trees. However, the court did not pass any order in writing and just adjourned the case to October 21 next.