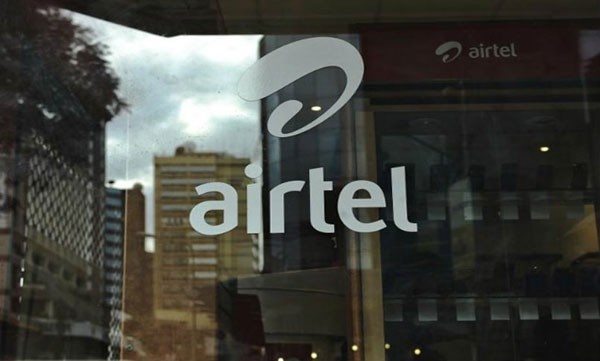 Airtel has announced a new limited-period offer for its broadband subscribers. Under the "Airtel Big Byte Offer", users can avail as much as 1,000GB of free high-speed internet. The offer was initially introduced in May 2017 and was valid till March 31, 2018, but it has now been extended till October 2018.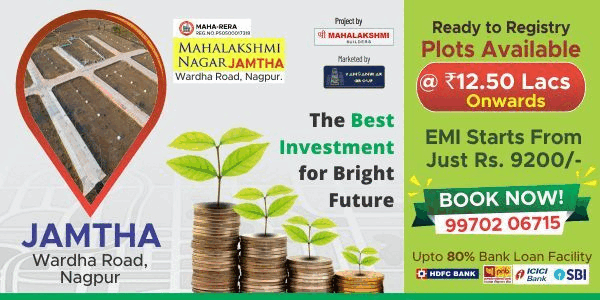 Airtel is offering 500GB to 1,000GB of bonus data on its monthly rental plans that start at Rs 699, and go all the way up to Rs 1,799 (in Mumbai). Similarly in Delhi, the plans range from Rs 899 to Rs 1,299. The additional data offered by Airtel can be enjoyed at the same speeds offered by the base plan – ranging between 40Mbps to 100Mbps depending on the plan.
Customers who have subscribed to Airtel's DSL service on or after June 2017 will be eligible for the Airtel Big Byte Offer. The additional data offer is only applicable to those who take fresh subscription to Airtel's select DSL plans. Also, the offer can only be availed with an online purchase. The 'bonus data' is offered over and above the base plan quota in each plan.
How to avail Airtel's bonus 1,000GB data
To avail the offer, users will have to visit airtel.in/broadband page. Here, select the plan that suits your needs, then enter details such as your building name, city, your name and contact number. Alternatively, you can also call the company's helpdesk for subscription. Once the process is complete, the additional data benefits will be applicable after seven days from activation.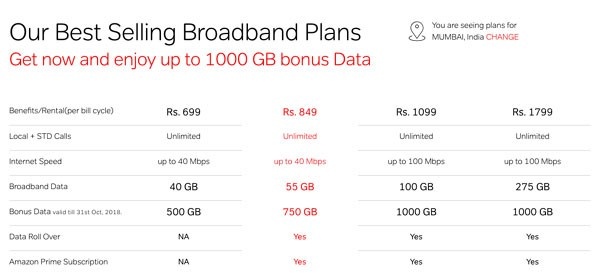 As you can see in the screenshot above for broadband plans in Mumbai, the basic plan of Rs 699 offers 40Mbps speed with 40GB data, and 500GB bonus data. Once the 40GB monthly quota is exhausted, the bonus data will kick in till the next billing cycle. Sadly, in this plan, if you don't end up using the bundled 40GB data, the remaining data cannot be rolled over, and the bonus data won't even kick on.
Similarly, the Rs 849 plan offers 55GB monthly data with 750GB bonus data, whereas the Rs 1,099 and Rs 1,799 plans offer 100GB and 275GB monthly data at 100Mbps speed respectively. Both plans also offer 1,000GB bonus data, and data roll over feature that lets you carry over unused data. What's more, these plans also offer free subscription to Amazon Prime for one year.