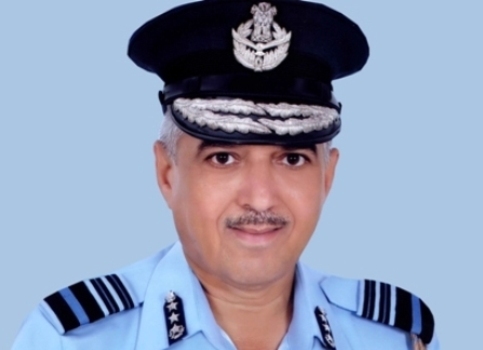 Nagpur News:
On the occasion of the Republic Day 2013 eve the Hon'ble President of India has awarded Air Marshal Jagdish Chandra, Air Officer Commanding-in-Chief of Maintenance Command with the Param Vishisht Seva Medal and Air Vice Marshal DK Pandey the Air Officer incharge, Engineering Services of HQ Maintenance Command with Ati Vishisht Seva Medal.
These awards have been given for their eminent contribution to the service of Nation and its Armed forces. They would be presented at an exclusive investiture ceremony at Rashtrapati Bhawan later during the year.
Air Marshal Jagdish Chandra who hails from Nagaur, Rajasthan joined the IAF in 1976 after having completed his BE from Jodhpur University and post graduation in computer technology from IIT Delhi. In his illustrious career Air Mshl Chandra has worked in field on various radar systems at important strategic locations and also headed various projects of Radar and communication installations. He posseses immense experience in management of aircraft fleets and has held various appointment in prominent fighter bases. In his capacity as AOC-in-C of Maintenance Command he has steered many vital project for IAF's modernization. Under his leadership Air Mshl Chandra has provided IAF with a winning edge technological advantage.
An ardent believer of self reliance, he has conceptualized the indeginisation initiatives of IAF. His principal of simple living and high thinking has inspired all those who have worked with him.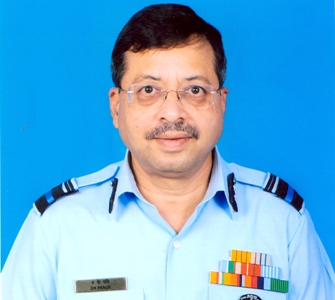 Air Vice Marshal Dattatray Keshao Pandey hails from Nagpur and has studies at Somal-war high school Ramdaspeth before completing his graduation from VNIT
(earlier VRCE) Nagpur. He earned his post graduation in satellite communication from IIT Kharagpur. He was also adjudge best student of Nagpur University in 1976. AVM Pandey joined IAF in 1977.
In his illustrious career, Air Vice Mshl Pandey has a rich experience of working on all types of aircraft on IAF's inventory. In 1997 he led the team for inducting the SU-30 aircraft in the IAF from Russia. Earlier he was member of the core teams that inducted the Mig-29s and Mig-27s into our Air Force.
Before his present assignment as AOEs of Maintenance Command, AVM Pandey held various crucial appointments such as Principal Director, Chief Engineering Officer and Senior Maintenance Staff Officer at various IAF formations. Nagpur is still afresh with fond memories of Air Warrior Symphony Orchestra which was held recently in the orange city for which he was the Archited-in-Chief.