Nagpur: Bamboo is modern world's tree 'Kalpavruksha'. Bamboo is a gold for farmers, as by planting bamboo tree- food, clothing, shelter, health, construction, education and employment needs can be fulfilled. Hence in 2019 ambitious afforestation drive of planting 33 crores trees, 4 crore bamboo tree will be planted, disclosed Sudhir Mungantiwar, Maharashtra Minister of Forest, Finance and Planning.
He was speaking at an inauguration of workshop on 'Bamboo Plantation and Scope' held at Kavivarya Suresh Bhat Sabhagruha on Sunday, organised under the 10th edition of AgroVision. Also present were Nitin Gadkari, Union Minister for Road Transport & Highways, Shipping and Water Resources, River Development & Ganga Rejuvenation; Giriraj Singh, Union Minister of State for Micro, Small and Medium Enterprises (MSME); Nisha Sawarkar, President of Zilla Parishad Nagpur; Dr Vikas Mahatme, Member of Rajya Sabha; Sanjay Dhotre, Member of Lok Sabha; T S K Reddy, Managing Director, Maharashtra Bamboo Development Board (MBDB); N Rambabu, Managing Director, Forest Development Corporation of Maharashtra (FDCM); Girish Gandhi, Ramesh Mankar and others.
Mungantiwar said, "The workshop is being organised to tap the employment opportunities through plantation of bamboo. Emphasis is given on bamboo plantation in Maharashtra and specially in Vidarbha region. The Bamboo Research and Training Centre (BRTC) started is set up at Chichpalli in Chandrapur district on the lines of Singapore project. The 30,000 square feet building of BRTC is being constructed fully by using bamboo. Big employment is being generated from the construction of the building itself." He said, "More than Rs 1.20 lakh crore business in the State is possible from bamboo plantations, as bamboo has multiple uses,"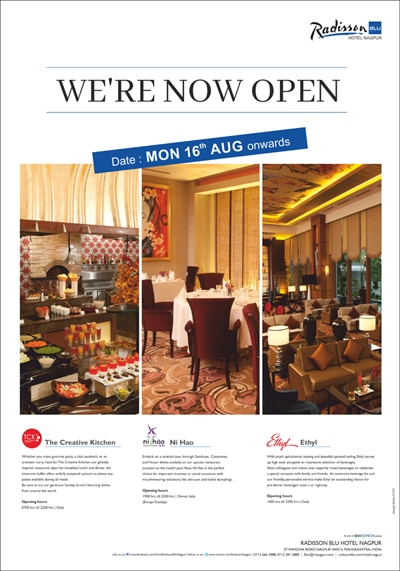 He also pointed out that Maharashtra was the first State in the country to constitute a Bamboo Board by taking into consideration its importance in different fields. Out of the 15,000 square kilometres area of bamboo plantation in the past two years in the country, Maharashtra constitutes 4,465 square kilometres bamboo plantation. Maharashtra is leading among the 31 states of the country, where bamboo is cultivated. Mungantiwar appealed the farmers to grow more bamboo plants in order to change their economic scenario. Mahatma Gandhi National Rural Employment Gurantee Act – MGNREGA will provide Rs 2.3 lakh as financial help per hectare to them for promoting bamboo plantation. "Even bamboo tissue culture is also being promoted," the Minister pointed out.
Addresing the gathering, Giriraj Singh said, work on bamboo plantation is also being done in Bihar state like Maharashtra. "Bamboo is a precious commodity and the demand for its products is increasing day-by-day throughout the country." He agreed that due to unavailability of proper marketing facilities, bamboo growers are not getting remunerative prices. Singh assured that he would make effortst for thriving market in this field.
Gadkari also threw light on the importance of bamboo. The programme was conducted by Renuka Deshkar while Dr C D Mayee proposed a vote of thanks.