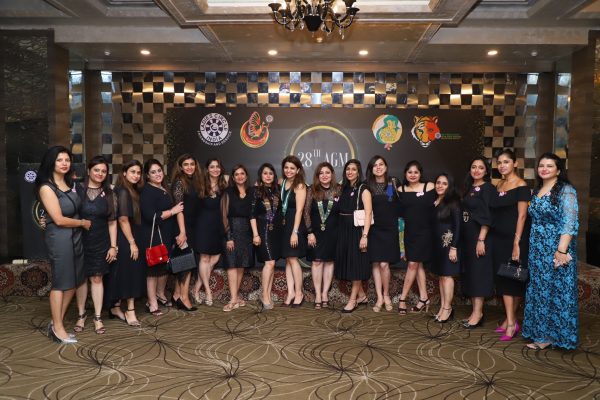 Nagpur: The Annual General Meeting of Nagpur ladies Circle 50 was organised on Thursday,6th August At Center Point Hotel ,where all the Circles & Honorary Circlers marked thier presence in beautiful black dresses as theme of the party was " Little Black Dress" .
During the event ,visuals capturing glory & memories of circling year 2020-21 were brought to light to everyone present.
ACP 3 Cr. Farheen Rana ,ACP Elect Cr.Nishreen Kachwalla, AC 3 Elect Tr.Vedant Agrawal were the chief guest of the event.
Awards were presented by Cr. Sakshi to circlers in various facets, for thier good work done during the entire year.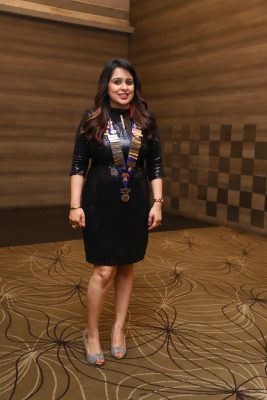 Nlc50 got thier new chairperson for 2021-22 in Cr . Isha Agrawal.
Jewels were exchanged by outgoing chairperson Sakshi with incoming CP Isha,following which everyone welcomed her with thier moves in Punjabi Dhol & smiles on thier faces. Isha congratulated Sakshi & entire office bearers for the dynamic year they had bought to Nlc50.
The other members in the head board include Cr.Farheen Rana as Vice Chairperson, Cr.Nidhi Poddar as Secretary , Cr.Vinny Gopalani as the treasurer and Cr.Sakshi Diwanka as Immediate Past chairperson .
With wider smile Cr.Isha revealed her theme for the year 21-22 FIREBIRDS & said "I am looking forward for my bit of service for underprivileged in a significant way & before that I am looking for strong bond with entire team."
Secretary Cr.Nidhi Poddar ,Thanked all tablers & Guest for taking out thier precious time to witness the work done by Nlc50 & welcome the new team .
The function was followed by drinks n dinner along with live music.