Nagpur: Dr. APJ Abdul Kalam has rightly said "Let us sacrifice our today so that our children can have a better tomorrow." Inching towards this noble cause, a health screening camp was organized recently under the aegis of "Aglee Peedhi", by a team of doctors of Orange City Hospital & Research Institute at Bhavan's Bhagwandas Purohit Vidya Mandir, Trimurtinagar Branch, Nagpur. This general health screening camp was carried out to facilitate early detection of deficiencies and general health of school children. Team of doctors screened 1600 students and addressed various important medical issues like general health, hygiene, lifestyle, diseases etc.
Team of doctors comprised of Dr. Deepak Dongre, Dr. Smita Vaidya, Dr. Tanisha Ingle, Dr. Shrutika Wanjari, Dr. Monika Bopche, Dr. Priya Pal, Dr. Himanshu Bisen, Dr. Ruchika Kalambe, Dr. Sheetal Ingole, Dr. Sharayu Malkapure, Dr. Mithilesh Ramteke, and Dr. Neha Bhoyar screened the students under the guidance of Dr. Kuldeep Sukhadeve, Consultant, Dept. of Paediatrics, OCHRI. Sisters Papita Kokate, Prashika Dive, Br. Virendra Meshram and Br. Pratik Sonekar assisted the doctors in this camp.
On this occasion Dr. Anup Marar, Director & Pediatrician- Orange City Hospital & Research Institute said, "Childhood is the age of learning and it is the time when a child start developing practices and attitude towards health. It is very important to target the children for health and lifestyle awareness. School is considered as place for learning where children learn not only subjective knowledge but also life style practices and health seeking behaviors. Schools can provide an ideal platform for not only promoting positive health but for disease prevention, early diagnosis, treatment and follow up of defects and awakening health consciousness in children".
Dr. Deepak Dongre, Coordinator- Aglee Peedhi expressed that, "Since last 20 years OCHRI regularly organizes School Health check-up camps under the name and style of "Aglee Pidhi" as a Corporate Social Responsibility. This is to ensure and make children aware of the importance of taking care of their health from a young age. Such regular school health examinations helps to build a sound foundation for student's future."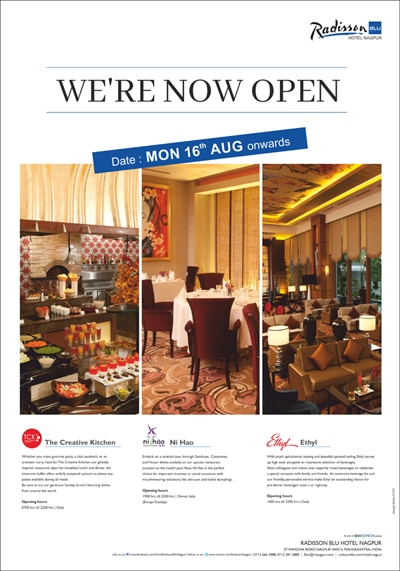 Parvati Iyer, Principal stated, "after medical check-up a descriptive report for individual student was provided. A health record of each student is being maintained by school for 10 years. The parents are advised to take the children for referral check-up by specialists for further treatment. This helps parents in understanding the health of their ward. She appreciated the professionalism of the OCHRI doctors and thanked them for their valuable service to the students."
Pooja Gupta, Aruna, Jyoti Tembhekar, Chhaya Jambhulkar, Sheetal Chaware, Manjusha Hardas, Krushna Thakre of Bhavan's Bhagwandas Purohit Vidya Mandir worked hard for the success of this Health Screening Camp.