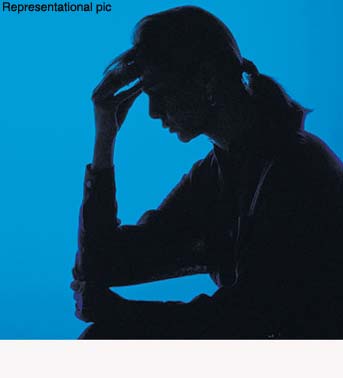 Nagpur News:Even as the students' outburst over alleged molestation of a first year student by assistant professor SS Sonawane at Visvesvaraya National Institute of Technology (VNIT) in Nagpur was not quelled, similar case at Jawaharlal Nehru University (JNU) in New Delhi surfaced to dab another blot on the morality of educationists at these reputed institutes of the country. KR Nayar, one of the senior professors at JNU has been suspended on the charges of sexually harassing a girl student since last one year. Sonawane was suspended in Nagpur like KR Nayar who also met the similar fate in Delhi. The suspension will continue till further orders.
As Nagpur Today delved deeper into the veracity of these allegations, it came to light that the students remained mum in most of such incidents as voicing anything against the professor means a bad rapport with the college administration which adds to their worry over their scoring of marks. On the hind side, it was also learnt that the level of allegations are not exactly the same as it is hyped.
VNIT registrar Bhaskar Ganveer informed that the inquiry panel headed by electrical engineering department lecturer AG Kothari had in its report submitted to the director T Srinivasa Rao, recommended Sonawane's suspension. The report also recommended departmental inquiry by an independent panel not related to VNIT and also disciplinary action against the girl and boy for 'indecent' activities on the college premises
It is assumed that Rao would appoint a retired high court judge to conduct further probe.
The panel had submitted report on Friday itself, but as the director arrived late at night from NIT Warangal, the meeting couldn't take place the same day.
"The administration has acted on the preliminary report submitted by the panel. A department inquiry would be conducted as per government rules. The person heading this panel will decide time frame of submitting the report," Ganveer clarified. However, students said it may take at least three months.
Anticipatory bail for Sonawane
Meanwhile, Sonawane against whom police case has been registered managed to get anticipatory bail from the session court. Sonawane's lawyer Sudip Jaiswal, on Saturday filed an application against which he was granted bail for a surety of Rs 32,000 by session judge Ashok Dhameja. Surprisingly, Sonawane was personally present in the court while the police still could not trace his whereabouts.
Girl too would face action
Sources informed that the report also accuses girl of objectionable activity in the college premises. It was then that the guard caught her, seized her identity card and handed it over to Sonawane. Kothari has recommended disciplinary action against the girl for such misconduct. Even the boy, who accompanied the victim girl, would face disciplinary action. The victim, who was earlier hospitalized due to the trauma, resumed her classes on Saturday.
Meanwhile, a student in his mail to Nagpur Today supported the girl saying that she had undergone a medical test and nail marks were discovered in the neck region of the victim. It has also been taken note of by the police. It took a lot of courage from her side and support from the student community for the girl to go public with the injustice done to her. He said, "It is my request not to demoralize her by publishing such false news. It is my belief that you will take this mail to notice and do the needful."