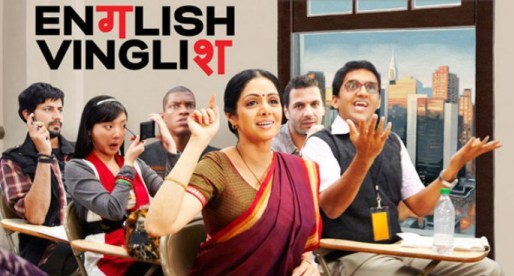 It seems that south-east Asia is now much interested in watching the ting ting of Hindi Cinema boley toh hit Hindi cinema's by the end of the day they too need some inspiration . So after Salman Khan's 'YRF Action drama "Ek Tha Tiger" was released in Japan now its yesteryears Diva Sridevi's time to show the neighbor country her piece of acting in 2012 super hit film "English Vinglish".
Sridevi's coming back after a sabbatical of 15 years was probably the biggest reason for people wanting to watch English Vinglish. Set in New York, the film highlights how important a knowledge of English is to many immigrant people and how the mastery of it can mean the difference between confidence and achievement or obscurity and failure.
 Directed by Gauri Shinde, the movie stars Sridevi, Mehdi Nebbou, Adil Hussain and Priya Anand. English Vinglish opens to an audience of another billion on March 14th.
Yash Raj Trivedi