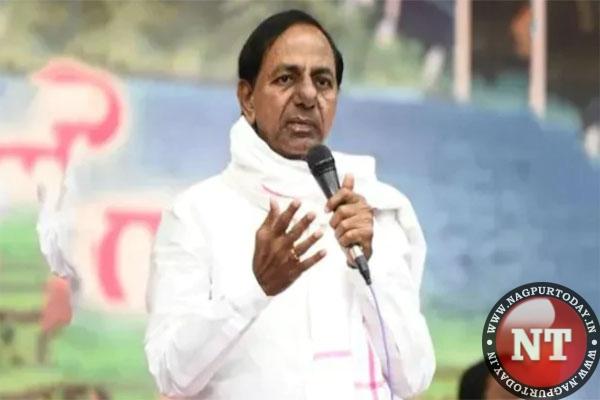 Nagpur: After Marathwada, Telangana Chief Minister K Chandrasekhar Rao's Bharat Rashtra Samithi (BRS), formerly known as the Telangana Rashtra Samithi (TRS), is eyeing Vidarbha and has set up its office in Nagpur. To fulfil his national ambitions, Rao's party has also started a registration drive.
The party has decided to open three more branches in Aurangabad, Pune and Mumbai and would also be contesting all the 288 seats when Maharashtra goes to the polls in October next year.
On Monday, the party's organizer for the South-West Nagpur constituency Praveen Shinde declared that BRS will actively fight for Vidarbha statehood as it did for Telangana. "The people of Maharashtra have shown interest in the progressive model of Telangana. Vidarbha in general has witnessed a spate of farmer suicides in the last couple of decades. There are many other issues too which the current government has failed to address," he told the media.
With its slogan 'Ab Ki Baar Kisan Sarkar', the BRS would soon be embarking on a statewide rally to inform people about the innovative schemes that have changed the lives of farmers in Telangana, said east Vidarbha coordinator, Prof Dnyanesh Wakudkar.
The party would soon be constituting committees for women, OBC, backward class, tribals, minorities, farmers and youths. Rao himself is spearheading the expansion by visiting Nanded and other districts in the state.
On May 26, former MLA Charan Waghamare, who was actively involved in social work in rural areas, joined the party in Rao's presence at CM House in Hyderabad.
"We have started a registration drive for citizens to join the party," said party's district coordinator Ravikant Khobragade.
"CM Rao had announced at Nanded that they would commence campaigning in all the 288 constituencies. The campaign vehicles will move within the constituencies and distribute leaflets and inform people about the welfare schemes implemented by his government in Telangana," he said.
The party claimed that if elected, it will provide round-the-clock free electricity and water to farmers.