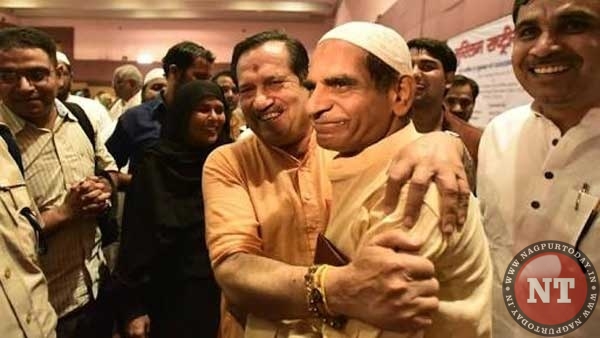 Nagpur/New Delhi: After hosting Iftar party in Mumbai, the Rashtriya SDwayamsevak Sangh (RSS), for the first time in history, will be organising Eid Milan programme at its Nagpur-based Headquarters. According to reliable sources, the programme could be held in the month of August.
The proposed Eid Milan programme is being organised by Muslim Rashtriya Manch (MRM), a wing of the RSS. As the reports of RSS organising Eid Milan programme poured in, a debate ensued in political circles. According to political grapevine, RSS is holding such programme keeping in mind the 2019 Lok Sabha elections. The RSS step could benefit Bharatiya Janata Party in the general elections. Moreover, the RSS is also now focussing to woo Musim community.
Notably, the RSS Pracharak Indtesh Kumar had organised Iftar party for Muslim community in Mumbai two days ago. The saffron organisation had started organising Iftar parties in 2015 for reaching out the community.
The RSS move to organise Eid Milan programme has triggered political statements. Samajwadi Party leader Abu Asim Azmi said this is nothing but 'Dhong' (sham) on the part of Muslim Rashtriya Manch that had gathered and sent bricks for construction of Ram Temple. Such move needs to be condemned and boycotted. Country's Muslim community is angry with the Hindutva agenda of RSS, he said.