After hefty power bills, citizens set to face heavy water bills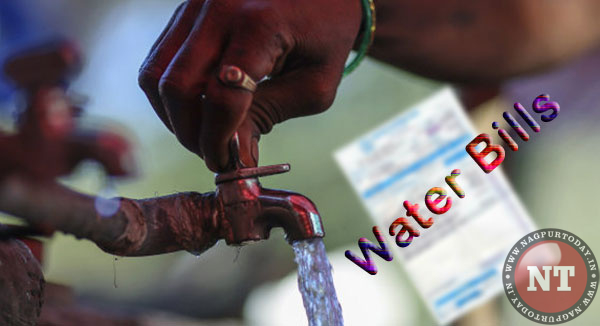 Nagpur: The aggrieved lot citizens already reeling under the burden on huge power bills has been hit by another significant hike now. After the electricity department, now its the NMC who has put more load in the people's pockets by raising the water charges by 5 percent. The modified charges are applied to all categories of consumers.
Against the previous rate of Rs 7.03 per unit upto 20 units, the rate has been revised to Rs 7.39 per unit.
Maharashtra Government has empowered Municipal Commissioner to increase water charges by 5 per cent every year. As per the directions of State Government, Municipal Commissioner has exercised his power to increase water charges.
Though the Water Works Department effected increase in water charges from April 1, the new rates will be disclosed to Standing Committee in a meetings lated on Thursday, after passage of four months.
Municipal Commissioner has sanctioned 5 per cent increase in existing water charges for various categories. As per the decision, minimum water charges for Hut (house without concrete roof) have been fixed at Rs44.32/- per month for consumption of maximum 15 units.
In case of RCC constructed house having 500 sq ft area, the charges are Rs 73.88/- per month for consumption of maximum 10 units Now, the minimum charges for water use upto 20 units is Rs 147.75/- and that upto 30 units is Rs 265.95/-.