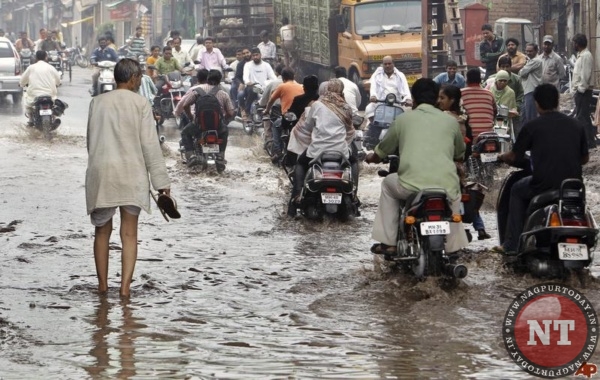 Nagpur: Heavy rains warning continue to looms large over Nagpur on Monday morning even as the citizens are yet to settle over the furious Friday rains.
The MeT department has issued a warning for 'heavy to very heavy with isolated extremely heavy rainfall' in Nagpur and the neighbouring areas.
Areas around Narendra Nagar, Manish Nagar, Omkar Nagar and Besa received heavy rains this morning and expected to continue till rest of the day.
Meanwhile many schools opened up in drizzling atmosphere after long weekend since Friday rains.
Trains and flights were running as usual while commuters reported to their offices.
Meanwhile the heavy to very heavy rainfall was still in place due to which citizens are cautiously choosing their commuting routes.