Nagpur: Recently after a lot of hue and cry, Chandrapur, was made a dry district i.e. Alcohol free. A move is on to make 'Orange City' Nagpur and Yavatmal 'Dry Districts' too. With this news, panic reigned supreme among many liquor distributors, traders and consumers on June 23, 2015.
Sources claimed that a move has been initiated by the Maharashtra Government to declare Nagpur District and Yavatmal districts in Vidarbha region as 'dry districts', imposing ban on the sale, purchase, production and consumption of liquor.
Nagpur district will be the fourth and Yavatmal district will be the fifth district in the Maharashtra State after Wardha, Gadchiroli and Chandrapur where liquor prohibition is brought in.
An official in the Chief Minister's Office claimed that all these districts are situated on the State's borders and there is a possibility of illicit liquor trade and need of the hour is for effective curbs on such activities.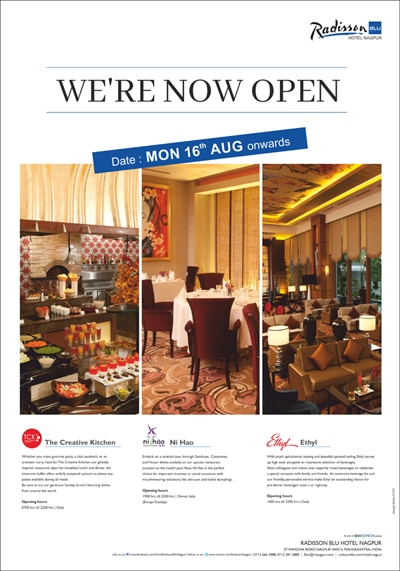 A year ago, Anna Hazare had called for a ban on alcohol in the model village of Ralegan Siddhi in Ahmednagar district, where women used to protest outside liquor stores. The movement spread to several parts of the state and the anti-liquor lobby gained momentum once again. Fresh requests to ban alcohol have come from the liquor prohibition lobbies in Kolhapur, Shegaon, Yavatmal and Nagpur.
Will cause loss to major revenue source
In an exclusive talk with Nagpur Today, President of Desi Daru Wholesale Association Motiram Moiani said that the Maharashtra state Government made Rs 18000 crores from the sale of alcohol in 2014-15. This year the State Government has increased Rs 200 per case. Around 26 lakh cases are sold all over Maharashtra. To add to that there is an increase of 10% in sale every year. So one can easily calculate the amount which totals Rs 52,00,00,000/- (Rupees Fifty Two Crores).
Some of the sources in the alcohol trade claimed that this would be the most loss-incurring and crime-inciting decision (if at all the government decides to make Nagpur a Dry District). According to them, Chandrapur District was declared Dry District, but reliable sources claimed that even today 80% of the old sale continues unabated. He added that banning liquor will cause alcohol addicts to resort to local brewed country liquor or hooch. This could turn-out to be spurious causing fatal results. The ban in Chandrapur was a result of fulfillment of the pre-election promise. However, the ban is not a total success, claimed sources.
– Rajeev Ranjan Kushwaha ( rajeev.nagpurtoday@gmail.com )