Dr. Nitin Raut held meetings at two places on Monday to support Adv. Wanjari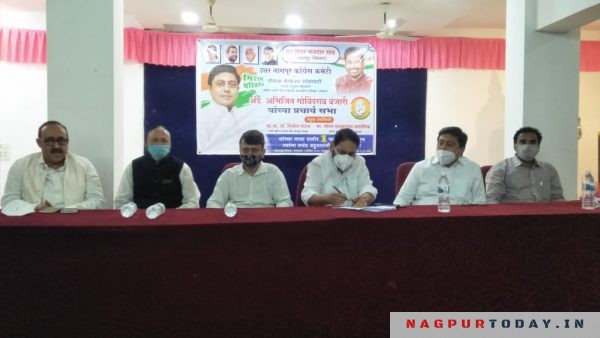 Nagpur: The problems of graduates persist there for many years. BJP has conveniently ignored it since long. Vote for Mahavikas Aghadi candidate Adv. Abhijeet Wanjari to the Legislative Council, as he can raise powerful voice for the issues of graduates, Said Dr. Nitin Raut. Adv. Wanjari is aware of the problems of the students, graduates and can work effectively to solve those problems, he said.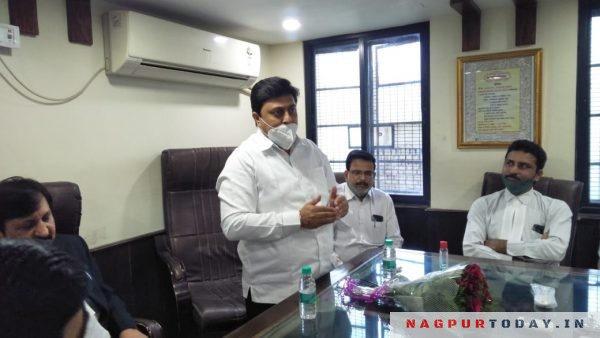 Adv. Abhijit Govindrao Vanjari, official candidate of Mahavikas Aghadi (Congress, Shiv Sena, PRP(Kawade group), RPNI (Gawai group) and Mitra Paksha ) for Nagpur Legislative Council graduate constituency held a meeting at PWUS College and District Bar Association on Monday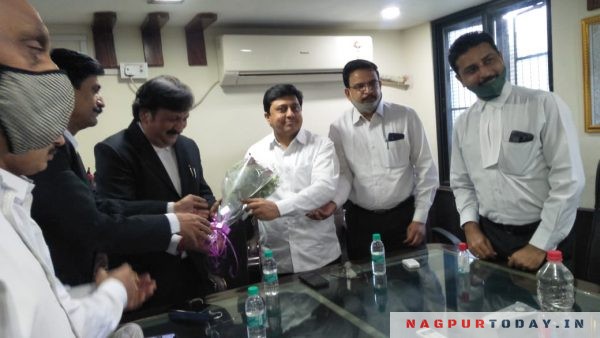 The meeting held at PWUS College was attended by the Guardian Minister of Nagpur District Dr. Nitin Raut. He was accompanied by former minister Anis Ahmed, People's Welfare Society secretary Mohan Wasnik, Yashwant Patil and Varambe Saheb. After that Adv. Wanjari held a meeting at the District Bar Association.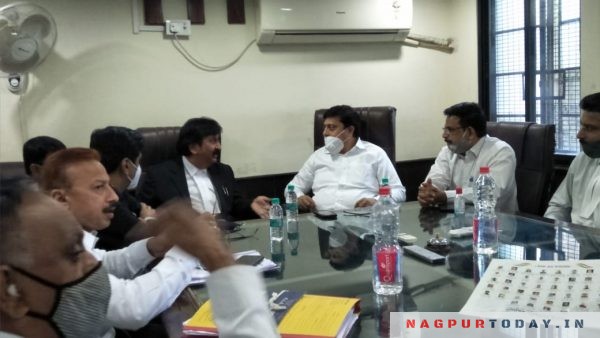 The meeting was attended by the President of the Association Kamal Satuja, Secretary Nitin Deshmukh, former Secretary Manoj Savji, Shabana Khan, Akshay Samarth. Adv. Kamal Satuja. While praising Wanjari's work, appealed to all to elect him.