Tight security in place, 23000 employees deployed for poll duty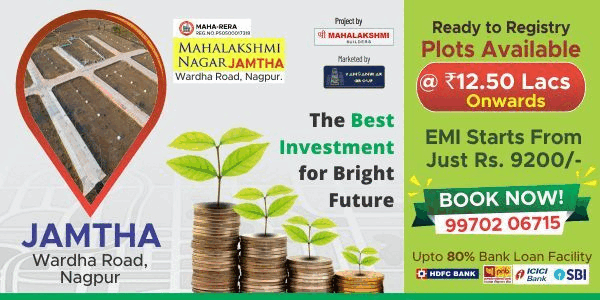 Nagpur: As the dust of hectic campaigning settled down on Tuesday evening, the district administration put itself in top gear to conduct smooth and peaceful Lok Sabha elections in Nagpur and Ramtek constituencies to be held on Thursday, April 11.
Addressing a press conference, the District Collector and Returning Officer for Nagpur Lok Sabha seat Ashwin Mudgal said that polling will be held from 7 am till 6 pm under tight security. He said mock poll will begin at 6.15 am in the presence of representatives of the candidates. "There are total 4429 polling stations in Nagpur and Ramtek constituencies. 2065 in Nagpur and 2364 in Ramtek.
Total 40,81,279 voters in the district will exercise their franchise in the parliamentary poll. Over 23,000 trained employees have been deployed on poll duty. The polling party along with all poll material including EVMs, VVPAT machines have reached their respective polling stations," Mudgal said.
Also present at the press conference were Commissioner of Police Dr B K Upadhyay, Superintendent of Police(SP)Rakesh Ola, Ramtek Returning Officer Shrikant Phadke, and Deputy Collector Rajlaxmi Shaha.
Mudgal further said that all efforts arte being made to ensure free,fair and incident-free polls in all polling booths. The District Administration has enforced Sections 144 of Code of Criminal Procedure in the city and district. Till polling date, the administration will be keeping a strict vigil on activities of political parties and candidates and those violating Model Code of Conduct will face stringent action.
A total of 21,60,232 voters including 10,80,574 male, 10,62,838 female and 75 third gender voters will choose Member of Lok Sabha of Nagpur constituency while 19,21,047 voters including 9,85,537 male voters, 9,24,561 female voters and 30 third gender voters will elect their Member of Parliament from Ramtek Lok Sabha seat.
After voting, the Electronic Voting Machines (EVMs)and Voter Verified Paper Audit Trail (VVPAT) will be stored at Strong Room at Kalamna Yard of Agriculture Produce Marketing Committee. A three-layered security arrangement has been ensured at the Strong Room. Outside premises of the Strong Room will be covered by the CCTVs. Central Armed Police Force (CAPF) will guard the strong room in first layer while State Reserve Police Force (SRPF) will be deployed at second layer. Special teams of city police have been asked to keep vigil in outer areas.
The city cops have launched massive combing operations in slums and sensitive areas across the city. The police are conducting searches in lodges, hotels and marriage halls from evening hours to keep tab on outsiders who are likely to create trouble would not be allowed to stay in the city. Special police teams have been deployed for enforcing nakabandi across the city to put check on illegal liquor and cash transportation. All bars, liquor joints and clubs serving liquor have been asked to discontinue serving of liquor from Tuesday till the voting is over.
The Police Commissionerate has received a company (around 110 personnel) of Central Armed Special Forces, two companies of State Reserve Police Force, 300 constables from the state police including 50 women constables, 65 police officers from Maharashtra Police Academy, 1,600 Homeguards including 200 woman Homeguards.
The City Police have strong force of 7,000 police personnel. Of them, a total of 3,100 personnel will be deployed for the election duties that includes eight Assistant Commissioners of Police (ACPs), 10 Police Inspectors, 80 PSI/API, 3,020 constables including 312 women constables. In Nagpur District, the Rural Police have planned strong bandobast of 2,350 constables, 150 officers,500homeguards,acompany of Central Industrial Security Force (CISF) and a company of State Reserve Police Force (SRPF).
The number of polling centres Assembly segment-wise in Nagpur are as follows:
Nagpur South West: 378
Nagpur South: 349
Nagpur East: 336
Nagpur Central: 305
Nagpur West: 332
Nagpur North: 365
Total — 2065