Nagpur News: As a matter of social responsibility & public awareness, Nagpur Branch had taken an initiative to enroll their members, their relatives, friends and staff for Adhaar Card. The Camp was inaugurated by Regional Council Member CA. Julfesh Shah.
While speaking as a Chief Guest CA. Julfesh Shah lauded the efforts of Nagpur Branch for organizing such type of activities for the benefit of the members and society in large.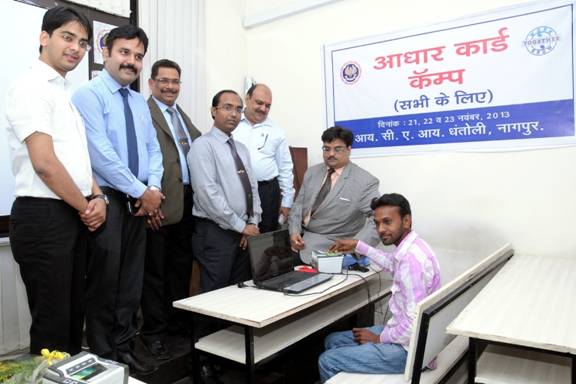 He said that he is happy to find that large number of members and their family members are taking the advantage of the camp. He also updated the members about recent developments at WIRC and said that such types of social programmes are of immense benefit and people should take maximum benefit of the programme.
Earlier the Chairman of the branch CA. Swapnil Agrawal in his welcome address said that. Society's expectation is very high with Chartered Accountants as they are competent to provide their services in varied fields. He further said that this camp is organized to provide our members and their relatives to take the advantage of making their UID card and get the benefits related thereto.
The camp will be open till November 23 only.
He further informed the house about various upcoming events & projects taken up by the Nagpur Branch. Prominently present on the occasion were CA. Suren Duragkar, CA. Umang Agrawal, CA. Kirit Kalyani, CA. Sandeep Jotwani, CA. Mahesh Agrawal etc